How To Watch 'The Circle': Everything You Need To Know About Netflix's Social Media Reality Show
The Circle, a social media–based reality show, debuted Wednesday on Netflix. Only four of 12 episodes have been released, but some fans have already begun sharing their favorite parts of the unique series.
The Circle is a game show that pits a handful of players against one another in a competition where they live in the same house but communication is limited to the show's social media network. Each player is allowed to craft his or her own profile. They can be themselves or make up a fake identity. All interactions with other players happen over an app. They can direct message to each other, play games in group chats and more. Players who are voted the favorites hold the power, and others are at risk of being "blocked" from the game.
Netflix subscribers can watch the four available episodes now. Four more will launch on the platform next Wednesday, with the remaining four ready to stream on January 15. The show is a Netflix exclusive, which means it cannot be seen on live television or on any other streaming platform.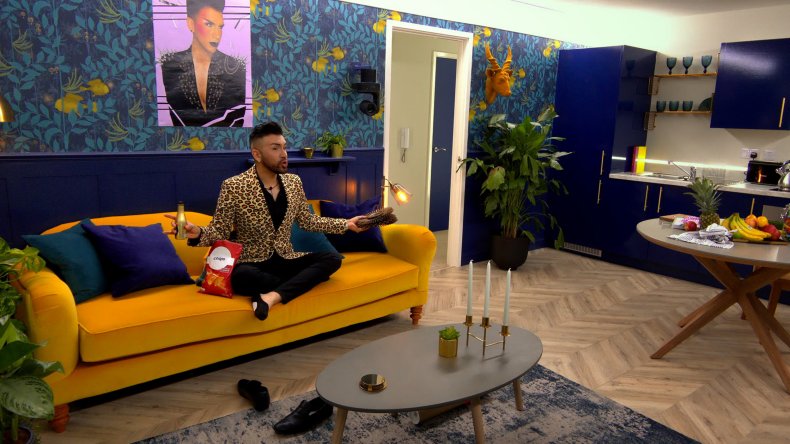 Interested viewers who don't have a Netflix subscription can use a free trial of the platform to view the show. The free trial can be redeemed only once, though.
The Circle's formula is unlike any other American game show. While some reality shows have begun to work in an element of technology—like Are You the One?'s truth booth or Big Brother Season 20's tech theme—the idea of communicating only through an app was untapped until now.
Some Twitter users have already begun to celebrate the innovative show and claimed it compares well with some of America's long-running reality programs.
Conversations on social media have also been about the cast. It seems Twitter users have a few favorites already, including Shubham and Sammie. A number of tweets praise the pair. Though they're playing against each other, they have one thing in common: Both chose to play as themselves.
A few fans also praised Netflix for its casting and claimed it did a better job at selecting a diverse cast than many television shows.
The concept for The Circle was taken from a British television show of the same name. In the U.K., it's aired for two seasons, beginning in 2018. The second season ended in October 2019.
Both versions of The Circle have been compared to MTV's Catfish and CBS's Big Brother. The Catfish reference comes from the players' ability to select who they'd like to portray. In the first four episodes of The Circle's American season, a few players were seen masquerading on the game.
Big Brother has also been mentioned in terms of the game's format. Both games show a handful of players living in the same building and forming alliances, but The Circle puts an app between them in their interactions.
A representative for The Circle did not immediately respond to Newsweek's inquiry about a possible second season.