How to Watch the CNN, MSNBC Republican Town Halls on Wednesday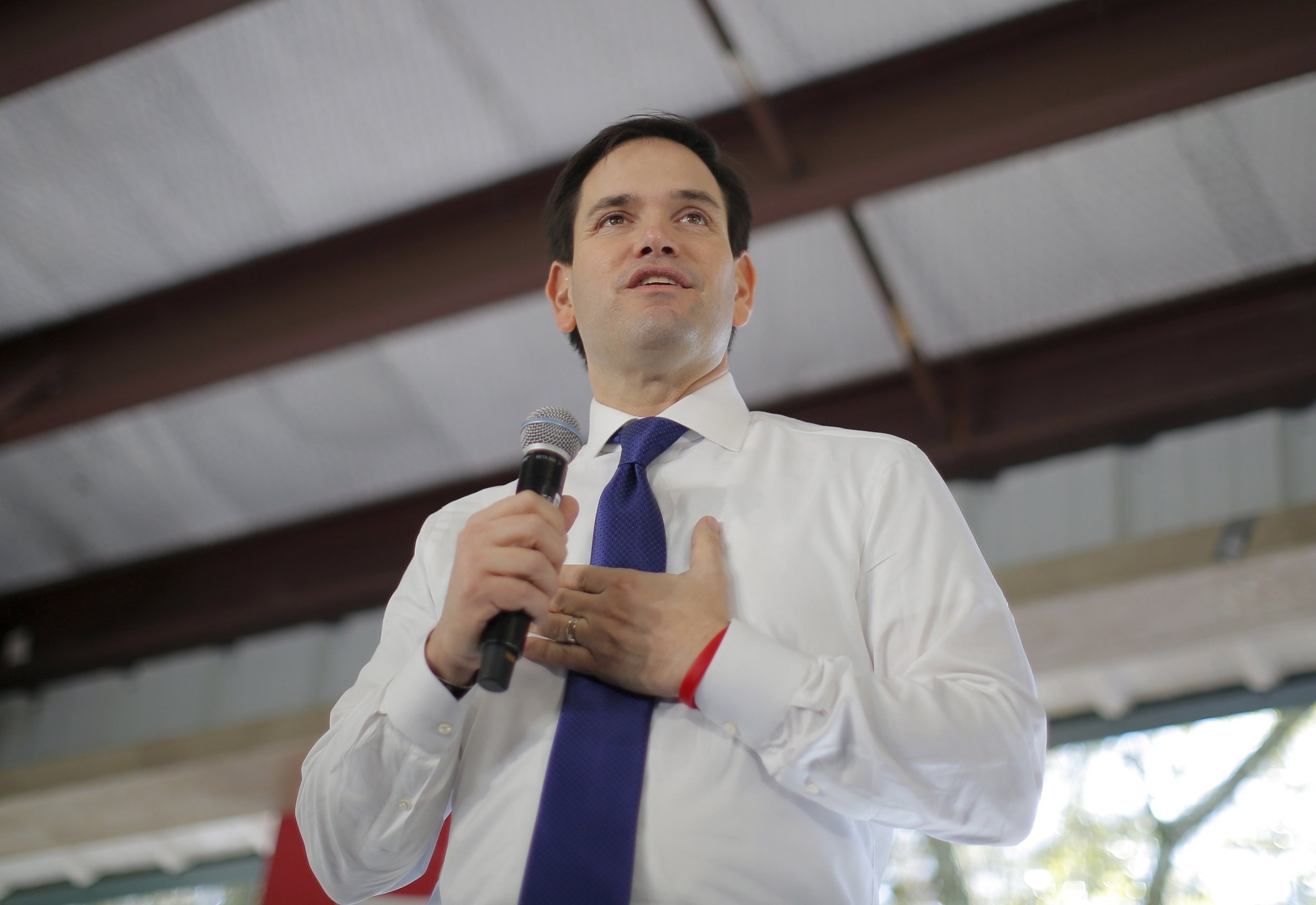 For the first time in February, the presidential candidates won't face off in a debate this week. Instead, they will participate individually in town hall meetings to speak directly to voters ahead of Saturday's Nevada caucuses and the South Carolina primary.
On Wednesday at 8 p.m. ET, CNN will host the first of two televised town halls with the six remaining Republican candidates in South Carolina. Senators Marco Rubio of Florida and Ted Cruz of Texas, along with retired neurosurgeon Ben Carson, will appear in the forum on Wednesday. On Thursday, the network will host Donald Trump, Ohio Governor John Kasich and former Florida Governor Jeb Bush.
The Republican primary in South Carolina is set for Saturday. The state is significant because it is the "first-in-the-South" primary for both parties.
CNN's Anderson Cooper will moderate the prime-time event from Greenville on Wednesday. Candidates will take the stage one at a time, unlike a debate. The forum will air live on CNN, CNN International and CNN en Español and will be streamed live online at CNNgo.
On Wednesday night, MSNBC will host a rival hourlong forum solely with Trump in Charleston, South Carolina. Morning Joe co-anchors Joe Scarborough and Mika Brzezinski will moderate, and voters will have a chance to question the GOP front-runner. It will air on MSNBC beginning at 8 p.m. It won't be streamed live online.
Then, in a two-hour town hall on Thursday, MSNBC and Telemundo will host former Secretary of State Hillary Clinton and Vermont Senator Bernie Sanders in Nevada, where Democratic caucuses will take place Saturday.
This week's events come amid tight races in both parties. Polls show Clinton and Sanders neck-and-neck in Nevada, while Trump holds a wide lead over his five rivals in South Carolina.