How to Watch Alexandria Ocasio-Cortez in Hearing on State Efforts to 'Undermine' Abortion Access, Reproductive Health Care
Amid a nationwide debate on abortion access, Congress will hold a hearing to discuss how states are reshaping reproductive rights and health care services.
Patients, health care providers and advocates will testify on Thursday before the House Oversight and Reform Committee on how state laws "undermine access" to all kinds of reproductive health care services.
Nearly a dozen states have passed legislation restricting access to abortion so far in 2019. Many state leaders have said the laws, most of which are being challenged in court, are part of an effort to dismantle Roe v. Wade, the 1973 Supreme Court decision recognizing a woman's constitutional right to an abortion.
The committee hearing is expected to start at 2 p.m. Eastern time and will be broadcast live on C-SPAN.
Notable committee members include three-fourths of "the Squad"—Alexandria Ocasio-Cortez of New York, Ayanna Pressley of Massachusetts and Rashida Tlaib of Michigan. Ilhan Omar of Minnesota, the final member of the progressive group of Democratic congresswomen, is not on the House Oversight Committee.
Ocasio-Cortez has been an outspoken critic of the so-called abortion bans passed this year. After Alabama signed in May its abortion law, which bans abortion unless the woman has a medical emergency that threatens her life, the New York Democrat referred to such legislation as "a brutal form of oppression."
"If male politicians could get pregnant, there would be as many Planned Parenthood clinics as there are Post Offices," Ocasio-Cortez tweeted after the Alabama law was signed.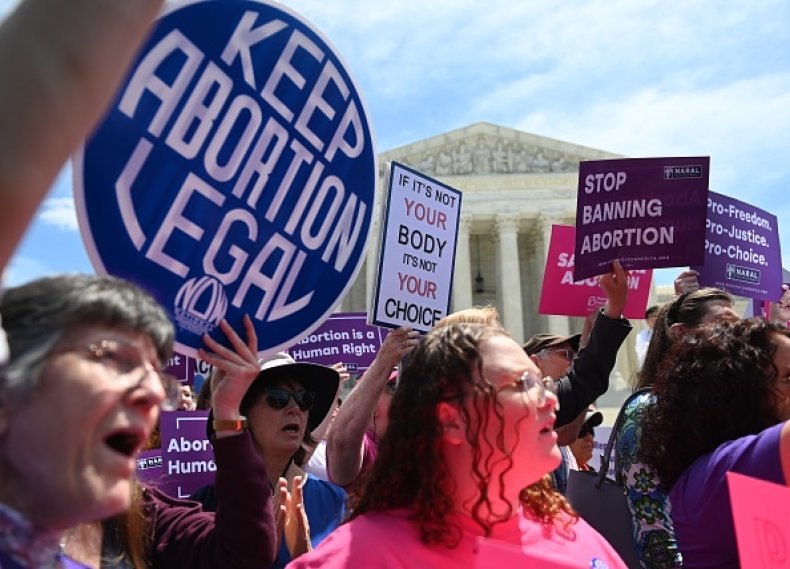 Witnesses for Thursday's hearing will include Dr. Colleen McNicholas, chief medical officer for Planned Parenthood of the St. Louis Region and Southwest Missouri. McNicholas' clinic has been the center of a legal dispute with the state over licensing. If the center closes, Missouri would be the first state in the U.S. without an abortion clinic since Roe v. Wade.
During a hearing in late October to decide the clinic's fate, it was revealed that state officials had kept track of patients' menstrual cycles in a spreadsheet as part of an effort to detect failed abortion procedures.
The House oversight hearing is also expected to examine how states have been emboldened by the Trump administration to pass such restrictive legislation.
Earlier this year, the Trump administration enforced a controversial "gag rule" that prohibits taxpayer-funded family planning clinics from referring women for abortion services. As a result, Planned Parenthood left the government's Title X program, which provides funding to help low-income women access reproductive health care.
According to Power to Decide, a nonprofit that works to prevent unplanned pregnancies, 876 women's health clinics across the country have lost federal funding after the Trump administration's changes to Title X. The changes are most likely to affect low-income women of color, the organization warned.