How To Watch 'Dancing With The Stars' Week 2, First Elimination and More
Dancing With The Stars returned last week to a crowd of opinionated viewers. The show was a talking point on Twitter during Monday's premiere, and in the days after. Though the show's last season was met with some criticism, it seems viewers still plan to turn in for the good and the bad of Season 28.
Some viewers may have been confused at the lack of elimination during Week 1. The show announced there would be no one sent home on the first night of the dancing show. Instead, the first elimination will take place on Monday night during the season's second episode.
Monday night will also host a series of new dances from all stars listed on the bill this season. That includes former Bachelorette Hannah Brown, NBA star Lamar Odom, country star Lauren Alaina and actor James Van Der Beek.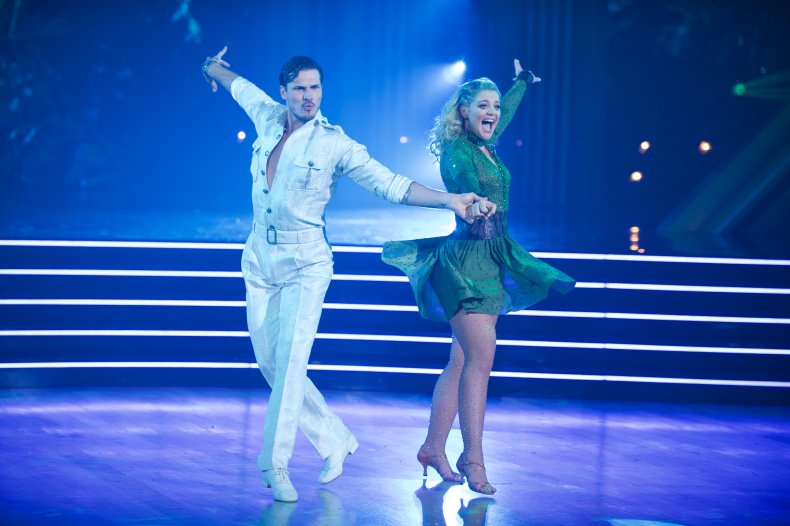 One of the show's most controversial dancers is former White House Press Secretary Sean Spicer. Fans who oppose President Donald Trump were quick to slam the President's former employee, who made his debut on the show with a ruffled lime green shirt.
Another widely discussed topic was the last-minute addition of Sailor Brinkley-Cook. The young model took the place of her mother, Christie Brinkley. Brinkley, a supermodel, shattered her arm during rehearsals for the show. While all celebrities had three weeks to practice their routines, Brinkley-Cook only had three days. She stunned judges with a confident routine, which she pulled together in a few days.
The leaders of week one were Brown and Van Der Beek, who took the highest scores of the night. Falling in last place was Odom. All placements in week one were only by judge scores. The first to be eliminated will be sent home on Monday evening.
Fans who want to vote for their favorite dancer will be prompted to do so in a new way. The voting process will be limited to a specific time frame this year, according to Entertainment Tonight. The votes will fall in the East Coast premiere time, which seemingly means West Coast viewers may not see the new dances before voting to eliminate a certain celeb.
So how can viewers tune in? The show will premiere on ABC at 8 p.m. ET. It will continue to air on Monday nights until one, final celebrity is chosen as the best dancer. For viewers who can't watch the show in real-time, each episode of Season 28 will be available to stream on Hulu. Voting options will likely not be available during post-show streaming.