How to Watch Dave Matthews Live From The Safety of Your Home (Sandals Optional)
Dave Matthews will perform from the comfort of his own home for tomorrow's launch of "Pay It Forward Live." The kickoff of Verizon's new entertainment series will benefit struggling small businesses with a $5 million donation. Due to the coronavirus outbreak, small shops have been forced to shut down and lay off workers.
Ahead of its live broadcast, Matthews' 30-minute concert is scheduled to stream Thursday at 8 pm ET/5 PT. Readers can watch the solo performance from the Crash singer via Verizon's official Twitter account. After Matthews' performance, Verizon will announce future talent from their weekly episodes.
For the premiere, Verizon will make a charitable gift of $2.5 million to the nonprofit Local Initiatives Support Corporation (LISC). All for a good cause, another $2.5 million from Verizon will be donated to the LISC which provides grants of up to $10,000 for businesses in economic need, per Variety.
"Small businesses are being impacted in extraordinary ways as we all fight against the spread of COVID-19," said Verizon's chairman-CEO, Hans Vestberg, in his statement to Variety.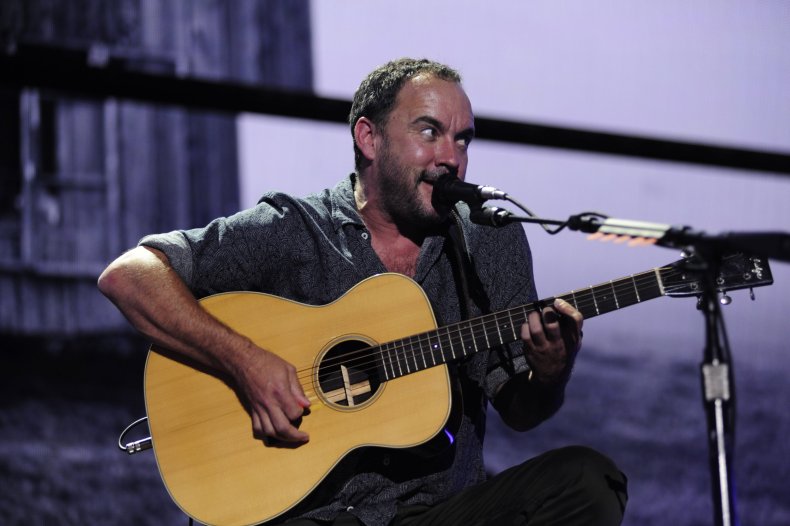 "These companies provide employment opportunities, goods, services, and gathering places that are the soul of local communities," added Vertberg. "'Pay it Forward Live' will give all Americans an opportunity to help their favorite small businesses survive this unprecedented hardship."
Not only are music fans and my Uncle Steve who lives in our garage in for a great concert from Dave Matthews, they'll also be satisfied knowing that a big company, like Verizon, is helping out small businesses. During this economic crisis, we all have to support each other, and that's something Steve, a jaded Gen X-er to his core, will have to accept.