David Blaine's 'Ascension' Livestream: How to Watch Magician Soar Using Only Balloons Right Now
Magician and stuntman David Blaine is attempting a stunt that so many of us have only dreamed: flying through the air using only balloons. His latest special, Ascension, is being broadcast live on YouTube right now.
While the magician is known for ambitious tests of endurance, like living in a block of ice for a week or being surrounded by Tesla coils, his latest stunt is fit for a Pixar movie. It still requires him to go through extensive training, but since Blaine has said that this stunt is helping him fulfill a lifelong dream it's doubtful he minds.
In a trailer for the project, Blaine spoke about it as a childhood fantasy. "Ever since I was a kid, I dreamed of flying. When I was five years old, my mom took me to see a movie about a boy who floats away on a bunch of balloons. That triggered dreams where I would fly over New York City and inspired my love of levitation and magic for sure," he said in a trailer. He also called it both his "favorite" and the "most ambitious" of all the stunts he's done.
Leading up to take off, Blaine needed to receive a number of special certifications and do a ton of work, including 500 jumps out of a plane to be considered a pro skydiver. He also needs to earn a hot air balloon pilot certificate and another certification that will allow him to pilot balloons with helium. He also said he needs to learn how to read the wind for the stunt. If all that doesn't sound nerve-wracking enough, Blaine also said that that he won't wear a parachute during the ascent. He'll have to put one on mid-flight, which an expert in the trailer said was most difficult and crucial.
An expert outlined some of the risks Blaine was taking for the stunt. "If there's a catastrophic balloon failure part way up, David comes crashing down to earth. He may also experience hypoxia, which is a lack of oxygen to the brain that causes your thinking to become impaired, or hypothermia where he starts shivering uncontrollably and dexterity is loss. Then, he has to release, find a safe landing area, avoid obstacles like trees, power lines, fences," he said in the trailer.
Besides being more whimsical than some of his past stunts, Blaine also said that this stunt marks the first time that he'll have cameras that show his point of view, allowing us all to see what it's like to drift off with a handful of balloons.
The stunt, which is being presented as a YouTube Original, is streaming on the video sharing website now.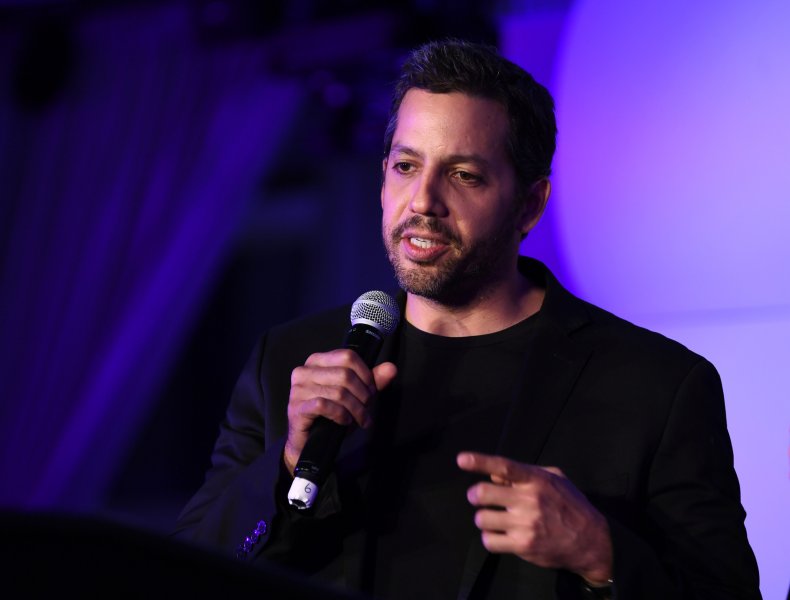 Update 9/2/20 10:26 a.m. EST: This story has been updated with additional context.