How to Watch and Live-Stream the Hillary Clinton-Bernie Sanders Town Hall in Detroit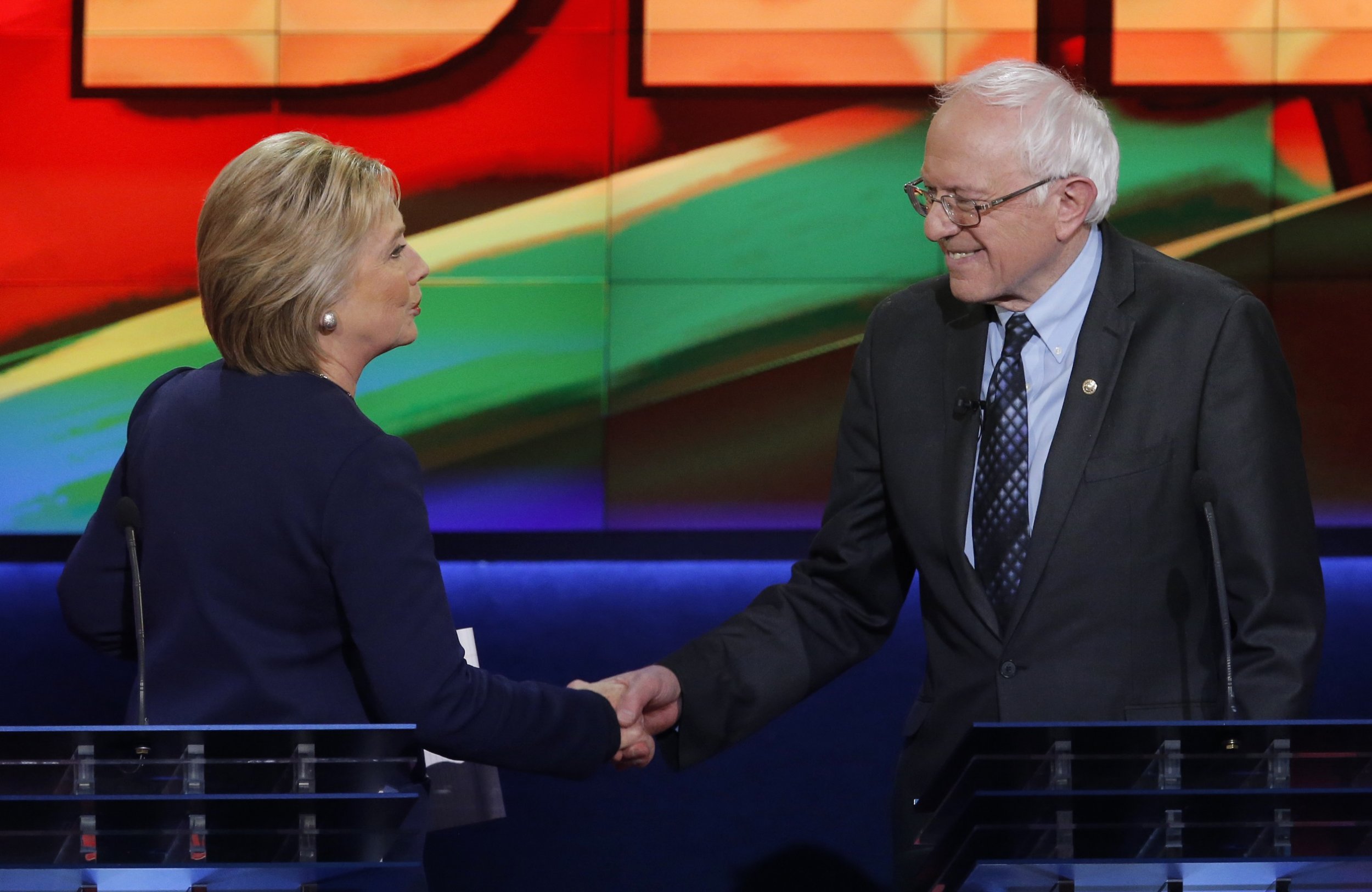 On Monday, Hillary Clinton and Bernie Sanders will each have one more chance to make their cases to Michigan voters before they head to the polls on Tuesday.
The Democratic candidates will appear at a town hall event hosted by Fox news in Detroit at 6 p.m. ET on Monday. Fox News chief political anchor Bret Baier will host. Baier last appeared onstage on Thursday, March 3, to moderate the 11th Republican debate alongside Megyn Kelly and Chris Wallace.
The town hall comes less than 24 hours after Clinton and Sanders clashed at the seventh Democratic debate, hosted by CNN, in Flint, Michigan. As in previous debates, Clinton cited her extensive record in government, while Sanders touted his socialist credentials and tried to paint Clinton as a puppet of Wall Street.
Baier told Variety that Fox News producers would "watch the debate and study it and fill in the blanks, perhaps with what was not being covered," for his network's town hall the following night.
The broadcast will begin at 6 p.m. ET. Previous town hall–style events have run around two hours, with each candidate having an hour to address questions from moderators and attendees. Cable subscribers can check their local listings here, and anyone with an Internet connection can stream the event here. Fox is channel 114 on SiriusXM radio.