How to Watch Derek Chauvin–George Floyd Trial, Jury Selection Process Scheduled for Today
The first trial in the death of George Floyd is scheduled to start this week, beginning with the jury selection process on Monday.
Derek Chauvin, a former Minneapolis police officer, is charged with second-degree murder and manslaughter in Floyd's death. In May 2020, Floyd died in police custody after Chauvin knelt on his neck for several minutes while attempting to arrest him for allegedly using a counterfeit $20 bill.
The incident was captured on video and sparked protests across the nation, as many called for an end to police brutality against Black Americans.
The jury selection process on Monday will be streamed on CourtTV, who announced that it will be the only network with cameras in the courtroom. CourtTV will stream the trial on its website, as well as on cable TV. Those interested in watching the trial on TV can check the CourtTV website to find their local listings of the channel.
CourtTV's coverage of the trial will also be available on streaming devices such as Roku, Amazon Fire TV, Apple TV, Android TV, and Vizio smart TVs, as well as streaming services including YouTube TV, Pluto TV, FreeCast, XUMO, Select TV, KlowdTV, NKT.tv, Redbox and Local Now.
Isabella Nascimento, an attorney for the Minnesota American Civil Liberties Union told Vice News that, "Anybody who has access to Court TV is going to have a front-row seat to this trial."
While the jury selection process is scheduled to begin on Monday, a new development on Friday could force the trial against Chauvin to be delayed.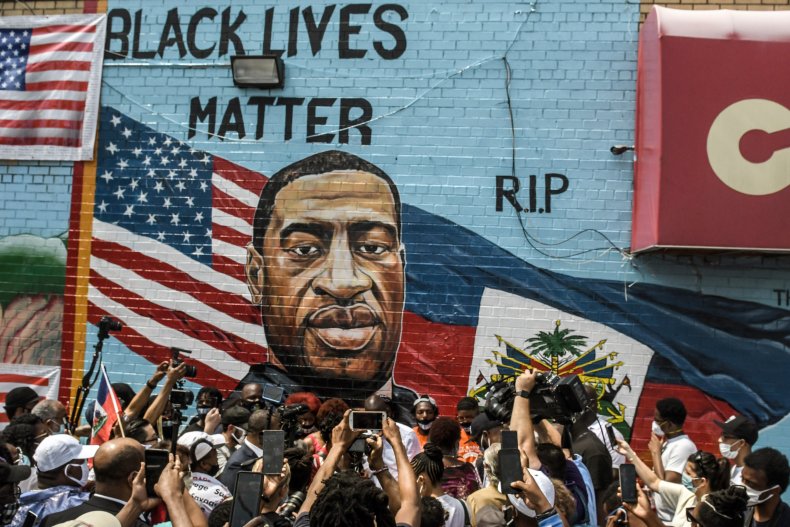 The Minnesota Court of Appeals on Friday called for a review of a third-degree murder charge against Chauvin. The charge was originally dismissed by Hennepin County Judge Peter Cahill in 2020.
"In this pretrial appeal, the State of Minnesota challenges the district court's order denying the state's motion to reinstate a charge of third-degree murder against respondent, which was previously dismissed for lack of probable cause," the court of appeals said in its ruling.
In a statement, Minnesota Attorney General Keith Ellison said, "We believe the Court of Appeals decided this matter correctly," adding, "We believe the charge of 3rd-degree murder, in addition to manslaughter and felony murder, reflects the gravity of the allegations against Mr. Chauvin."
Prior to the start of the trial, Chauvin will have the chance to appeal the court of appeals ruling to the state's Supreme Court which will likely force a delay in the trial.
Ted Sampsell-Jones, a criminal law expert at the Mitchell Hamline School of Law, told the Associated Press that if Chauvin decides against appealing, the jury selection process could still begin on Monday, which would allow Cahill to decide on reinstating the charge within the next three weeks, prior to the trial's opening arguments.