How to Watch DJ David Guetta's New York City Rooftop Concert
Davis Guetta is ready to play hard—from a social distance! The Grammy-winning DJ will be performing on Saturday, May 30, at an iconic rooftop in New York City. The exact rooftop where Guetta will be performing has not yet been revealed, but the artist says the location is "going to be very special."
"New York is one of my favorite cities and it's an honor to be able to do something to help the city during this difficult time," Guetta said in a press release.
The upcoming event will be live-streamed on all of Guetta's social channels, including Facebook, Twitter, TikTok, Instagram and YouTube, on Saturday at 7 p.m. ET—the same time that New Yorkers applaud the essential workers fighting on the front lines of the coronavirus pandemic.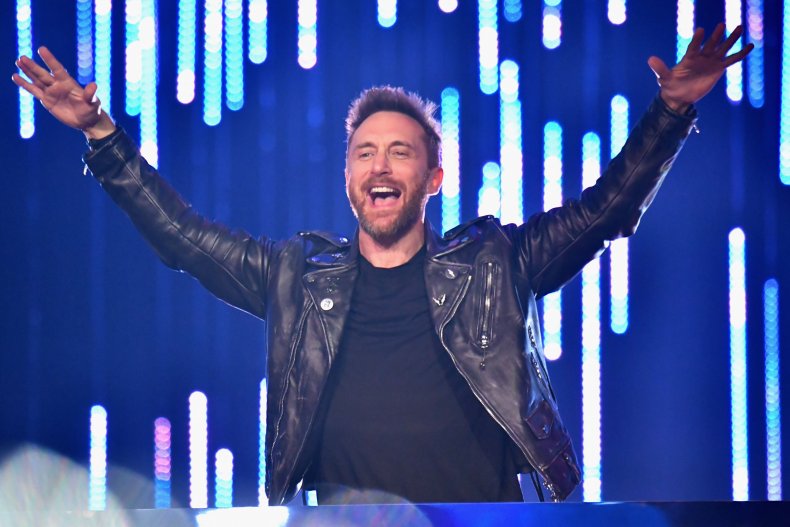 For this virtual concert, Guetta is partnering with New York City Mayor Bill de Blasio. Fans will be able to donate to the mayor's Fund to Advance New York City, Feeding America, the World Health Organization or Fondation Hôpitaux de Paris-Hôpitaux de France.
"We are facing some of the most challenging times in our City's history, but the support we have felt from across the world has helped us get through," de Blasio said in a press release, referencing the devastating effects that coronavirus has had on New York City. "I am grateful to David Guetta for this collaboration and dedication to raising funds to keep New Yorkers healthy and safe. We may not be able to come together physically, but New York remains united through art and music."
In an interview on Wednesday, Guetta told CNN, "Since the beginning of [the pandemic] I was looking for an idea on how to give back." He continued, "I didn't want to do something in my bedroom... I wanted to have people in front of me. I'm going to give people the possibility to interact with me on Zoom. I'm going to have multiple screens because I like the idea of playing for people that I can see."
The Saturday night set will include remixes of Guetta's previous hits. When speaking to CNN, Guetta also teased that there would be "a very special remix that is a song about New York City to open the show."
Additionally, the DJ talked to the news network about how important music is right now. "All I can do is try to help... It's obviously a very hard time for everyone," he said. "We are going to get through this all together. This is really a moment that shows how the world needs to be united and that's always what I've been trying to do with my music, to bring people together... We are all the same in front of this disease."
Guetta previously held a virtual concert from a downtown Miami rooftop in April, to raise money for coronavirus relief charities. He performed on a rooftop for roughly 8,000 residents that watched from their balconies, and millions more who joined online. The show raised over $750,000 for Feeding South Florida, Feeding America, World Health Organization and Fondation Hôpitaux de Paris.