How to Watch 'Fallout 76' Beta's 'Rick and Morty' and Ninja Stream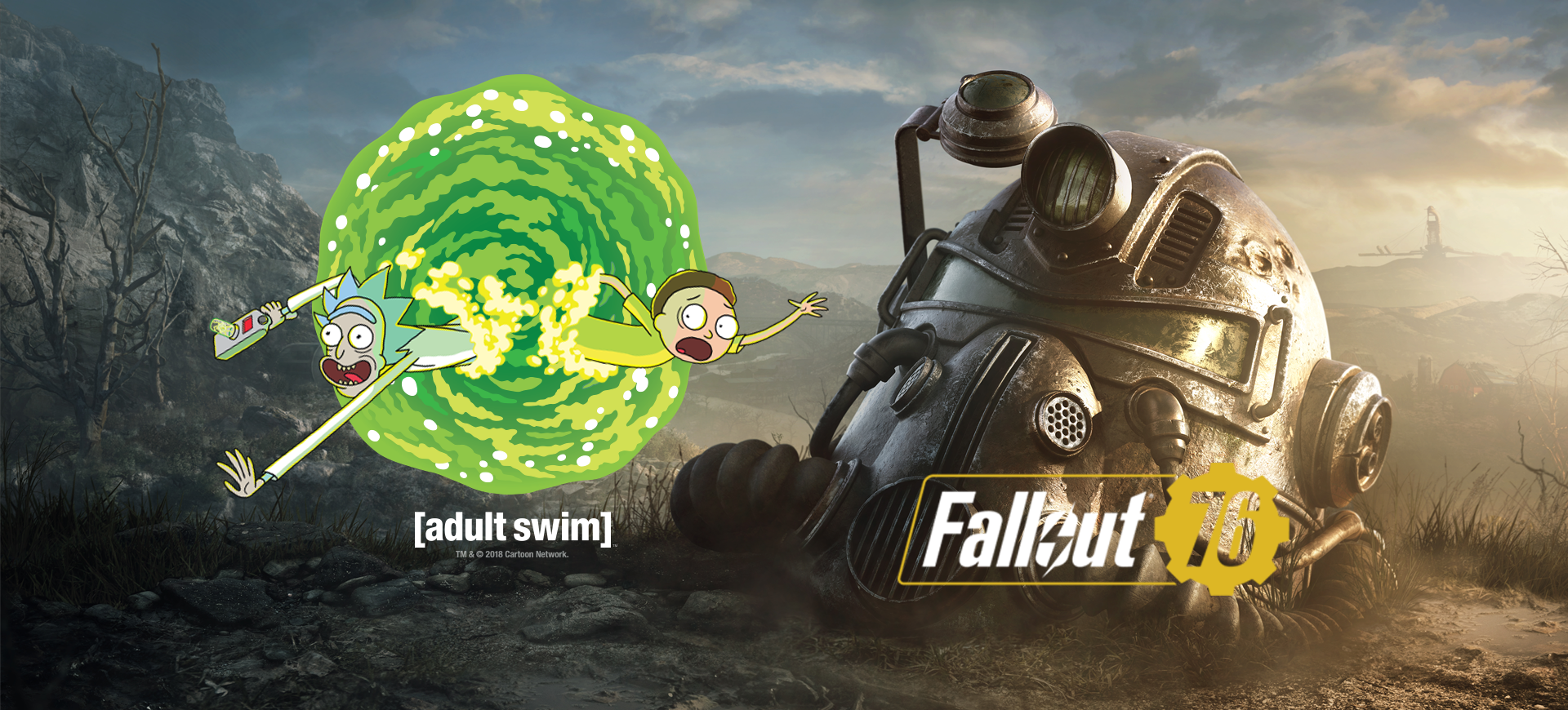 Fortnite Twitch star Tyler "Ninja" Blevins, rapper Logic and Justin Roiland—in-character as Rick and Morty—are teaming up for a Fallout 76 beta streaming event tonight, Nov. 8, at 9 p.m. EST.
There are a couple of different ways to watch, with the stream running simultaneously on Bethesda's Twitch channel, Bethesda's Mixer channel and the official Xbox Mixer channel. Or, if game streaming sites aren't to your taste, the Fallout 76 beta event will also be broadcast on the Adult Swim site.
While it may seem like a discordant group of celebrities to smash the Nuka-Cola bottle inaugurating Fallout 76 's launch, Logic and Roiland have crossed paths before, with Logic appearing in the Rick and Morty Season 3 episode "Vindicators 3: The Return of Worldender," rapping as himself at a mountaintop party planned by Rick when he was blackout drunk.
Roiland, who co-created the Adult Swim hit with Dan Harmon, is also the co-founder of VR game developer Squanch Games with Tanya Watson, formerly of Epic Games.
And, of course, Rick and Morty are hardly unfamiliar with post-apocalyptic landscapes. In Season 3 episode "Rickmancing the Stone," Rick, Morty and his older sister Summer spend some time on a post-apocalyptic version of Earth, complete with thinly-veiled versions of Immortan Joe from Mad Max: Fury Road, Master Blaster from Mad Max: Beyond Thunderdome and, of course, the Thunderdome itself. Roiland, who holds effortless conversations between his Rick and Morty voices, should find plenty to talk about in the wastelands of West Virginia.
Unlike previous games in the franchise, Fallout 76 is designed around a multiplayer experience in an expansive open world completely devoid of NPCs. The Bethesda streaming event caps the Fallout 76 open beta, with the final session beginning at 2 p.m. and running up to 8 p.m. EST, ending just one hour before Roiland, Logic and Ninja hop aboard.
Fallout 76 officially launches Nov. 14 on PS4, Xbox One and PC. As for Rick and Morty Season 4… well, you're going to have to wait. They're drawing it.