How to Watch 'Father of the Bride 3': New 'Mini-Movie' With Steve Martin and Other Original Cast
Steve Martin is back as George Banks for a third time. Father of the Bride Part 3 (Ish) reunites Martin, along with costars Diane Keaton, Martin Short, Kimberly Williams-Paisley, Kieran Culkin and George Newbern for a livestream Father of the Bride mini-movie event. 25 years later, the beloved characters reunite amid the pandemic-ridden 2020.
Other special guest appearances are expected as well during the livestream, as per writer Nancy Meyers.
The long-awaited reunion follows its predecessors Father of the Bride and Father of the Bride Part II from 1991 and 1995, respectively.
Netflix teased what to expect on Tuesday in a video featuring George's email inbox. Among his unread mail are mask orders, wedding photos, along with a mass Zoom meeting sent to the entire family.
Martin, along with Williams-Paisley, who plays his on-screen daughter, are thrilled to be part of the mini-movie. "I think this is meant to be a gift to fans of Father of the Bride movies, and then also we're hoping really it'll raise money for World Central Kitchen," Williams-Paisley said during a virtual appearance on TODAY Show on Friday.
"The scenes are written in such a touching way, and of course, everybody was so much fun," Martin chimed in, latter adding that "it's a script with actors, with a story!"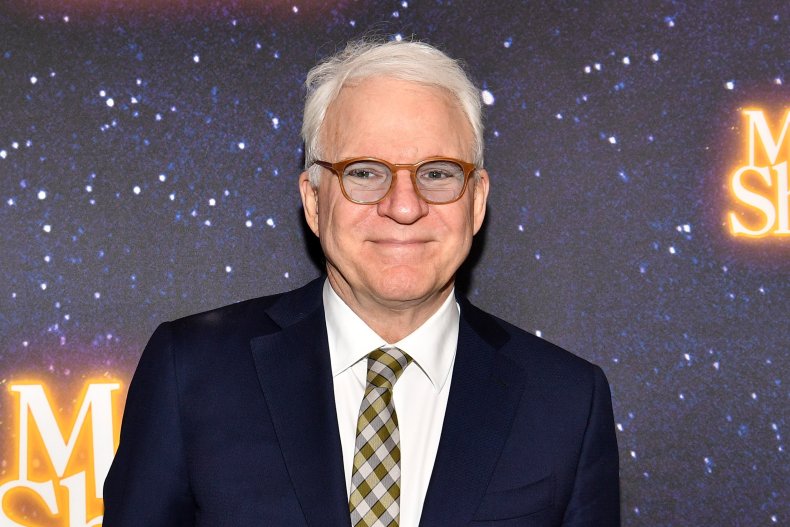 Meyers previously teased a Father of the Bride reunion on Instagram. "If he thought a wedding was a lot, how would he react to 2020?" she captioned a screenshot of Williams-Paisley's Anna kissing Martin's George on the cheek on September 10. "Coming soon to the phone in your hand!"
Rumors of a reunion were confirmed 12 days later.
She also penned an essay for the New York Times on Friday about revisiting Father of the Bride. "I hadn't written the Father of the Bride characters in decades," she wrote. "I was a little nervous. I watched both movies, made some notes and got that excited feeling in my stomach that I hadn't felt in a long time...Even though we were never in the same room or even the same time zone, the camaraderie was still there."
"When it was over, it felt like all movies feel when shooting ends — a little sad," the writer added.
However, 2020 was the perfect time for Meyers to give Martin's George a third chapter, albeit a short one. "I told Steve I thought his character, George Banks, a self-admitted overreactor, was ripe to revisit during the pandemic."
The livestream will benefit Word Central Kitchen, a non-profit organization which supplies meals for those in need during crises, such as the coronavirus pandemic and natural disasters.
Tune in for Father of the Bride Part 3 (ish) on the Netflix's Facebook and YouTube channels at 6 p.m. ET.
How to Watch 'Father of the Bride 3': New 'Mini-Movie' With Steve Martin and Other Original Cast | Culture