How to Watch 'Forensic Files II' the Cult Classic True Crime Reboot on Netflix Hulu and More
True crime lovers can rejoice at the reintroduction of one of the longest-running, most widely praised forensic analysis shows. Forensic Files II will premiere Sunday night with all new. half-hour stories of murder, deception and survival.
Forensic Files II will air on HLN, a CNN station that often plays reruns of the classic series. There, 16 new episodes will take viewers inside new stories. Here's everything you need to know about Forensic Files II, how to watch it and what this season entails.
How To Watch It
The only way viewers can keep up with the new releases of Forensic Files II is by watching on HLN. This cable channel often hosts true crime content.
Forensic Files II, though, will be available to stream on Hulu for Hulu Live subscribers. The premium subscription service allows viewers to watch live television as it airs, and even record shows they'll miss.
The original Forensic Files ran for 14 seasons from 1996 to 2011. Currently, nine of the seasons are available to stream on Netflix. Seasons seven through 14 are also uploaded on Hulu. If Forensic Files II will be officially added to either collection is unknown. If HLN chooses to give the show's rights to a streaming service at all, it is not likely to be immediate.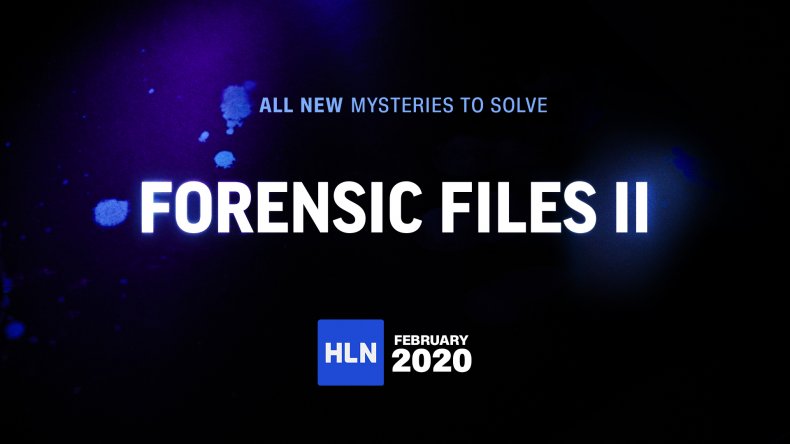 What Will Change In The Reboot?
Part of the mass appeal of Forensic Files is the show's production. From music to cinematography, there's an over-the-top dramatic element to the series that makes it beloved to viewers. According to HLN, this won't change. "The updated series, titled Forensic Files II, will showcase new, fresh cases, and feature the same format, title music, story type and similar content as the original," the announcement press release read.
The ongoing draw, which has kept Forensic Files at a cult-classic level of respect from true crime fanatics, is what inspired the reboot, according to Ken Jautz, executive vice president at CNN. "Forensic Files is the most recognized, celebrated and imitated series within its genre," said Jautz. "After more than 20 years, it's amazing that one of the earliest crime docu-series still boasts the most loyal viewers and fan base. It's a testament to the excellent work of Paul Dowling and his team, and HLN is honored to continue the Forensic Files legacy."
Originally, TLC aired Forensic Files, though reruns have been broadcast on a handful of other networks.
The only big change from the original Forensic Files is the narrator. Forensic Files II will not be narrated by Peter Thomas as the iconic announcer died in 2016 at the age of 91.
Forensic Files II will air Sunday nights on HLN at 10 p.m. ET.