How To Watch 'Game of Thrones' Season 8 Episode 2 and Witness Jaime Lannister's Comeuppance
Game of Thrones Season 8 Episode 2 takes place in the days just before the White Walkers, their Night King and his Army of the Dead arrive at Winterfell. They're headed for a climactic battle against the armies of the living, tenuously united under Daenerys Targaryen (Emilia Clarke) and her nephew, Aegon Targaryen (Kit Harington) a.k.a. Jon Snow. But while the final conflict heads their way, the arrival of Jaime Lannister (Nikolaj Coster-Waldau) at Winterfell provides an opportunity to air old grievances.
"When I was a child, my brother would tell me a bedtime story, about the man who murdered our father," Daenerys says in the Episode 2 preview that aired after the season premiere of Game of Thrones Season 8. "About all the things we would do to that man." In the episode, Jaime stands before Daenerys in Winterfell's Great Hall, much as Petyr "Littlefinger" Baelish (Aidan Gillen) did before his execution by Arya Stark. Since Jaime isn't on Arya's kill list, he may be safe from her wrath, but there's no telling what the Dragon Queen may have in store.
So how can you watch Game of Thrones Season 8 Episode 2 if you don't have a cable subscription with HBO?
How to Watch Game of Thrones Season 8 Episode 2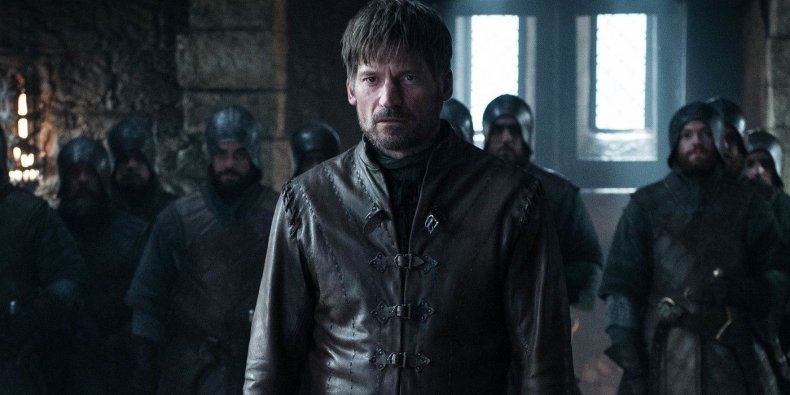 HBO Now is currently offering a seven-day free trial, which will make it possible to catch at least one episode of Game of Thrones Season 8 for free. But after that, you'll be paying $14.99 a month. With the HBO Now app, you can watch the final five episodes of Game of Thrones Season 8 on Amazon FireTV, Android devices, Apple TV, Google Chromecast, Roku, Samsung Smart TVs, PS4, Xbox One, iOS devices, Amazon Fire tablets and in any browser window at HBONow.com.
On HBO Now, Game of Thrones episodes are available to stream at the same time as they premiere on the main channel.
How to Watch Season 8 on Hulu
HBO is also available via other streaming services, including Amazon Prime Video and Hulu. The same seven-day free trial is also available if you subscribe to HBO through Hulu or Prime Video, which adds it as a channel within the service. Here's a link to the HBO add-on page for Hulu.
As with HBO Now, episodes of Game of Thrones are available to watch at the standard premiere time, which is 9 p.m. on Sundays.
How to Watch Game of Thrones on HBO Go
While there are subscription options for cord-cutters to stream Game of Thrones with HBO Now, existing cable subscribers have the only "free" option (Free to cable subscribers that is—as the title character says in Withnail & I, "free to those who can afford it"). By plugging your (or a friend's) cable subscription information, you can watch Game of Thrones without paying the $14.99 HBO Now subscription fee. The only drawback is that HBO Go devices can be limited by your cable provider, but it's possible to check that your preferred device is supported by your cable provider on the HBO Go site.
How to Watch Game of Thrones Season 8 Free
If you're determined to somehow watch Game of Thrones Season 8 for free or without HBO, then search for local viewing parties. A simple search term, like "Game of Thrones Viewing Party" turned up multiple options in or near my neighborhood, though this will obviously depend upon your locale.
Game of Thrones Season 8 Episode 2 airs at 9 p.m. on Sunday, April 21.