How to Watch 'Game of Thrones' Season 8 Episode 3 Sunday Night on HBO, HBO Go, HBO Now and More
Sunday night's episode of Game of Thrones marks the half-way mark for the final season. Viewers have been excitedly watching for weeks waiting to see what will happen in the final installments of the show that's been running since 2011.
Last week, fans were treated to what will likely be the last feel-good episode for Game of Thrones. All of our favorite characters arrived at Winterfell to prepare for the final stand against the Night King. We got so many great scenes, from Sansa and Daenerys having a heart-to-heart, to Brienne being knighted to Arya and Gendry ... you know. With all those happy vibes it seems the show is setting us up for some major goodbyes, and the dead invading Winterfell offers the perfect opportunity to add to the death count.
The show airs each Sunday night and whether you're hosting a Game of Thrones viewing party or want to watch the show on your own you'll need HBO access. Those with HBO from their cable provider can just flip to the channel when the show airs but everyone else should be sure to have their stream set up and working flawlessly before the show begins.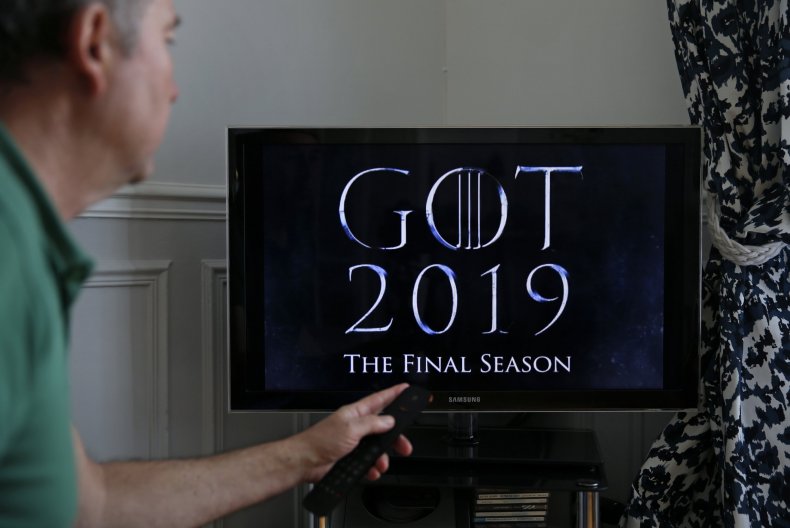 How to Watch Game of Thrones Season 8 Episode 3
HBO is the creator of Game of Thrones so watching the show without an HBO subscription of some sort is difficult. HBO Go and HBO Now are two of the most direct options users have to watch the show live. HBO Now is free for the first seven days, but after that free trial is up, users will be on the hook for $14.99 a month. The app is available on most devices though so once users pay up, they have access to the show live on their Roku, Amazon FireTV, Apple TV and more.
How to watch Game of Thrones on HBO Go:
HBO Go is the service for existing cable customers with an HBO subscription included in their cable package. They can just go to the HBO Go app or to the website and log in with their cable information to watch.
How to watch Game of Thrones with Hulu or Amazon Prime:
Users with either Hulu or Amazon Prime have the option of adding HBO to their streaming subscription. Hulu even has a section on their HBO add-on site that explains that Game of Thrones is available with the add-on. There's no price difference for Hulu, the HBO service still costs $14.99.
Amazon Prime members can also add HBO to their streaming service there, but it also costs $14.99.
How to watch Game of Thrones without HBO access:
The only way to do this is to borrow a login from someone who does pay for HBO or to convince a generous friend with HBO to throw a viewing party until the final season is over. Viewers can also go to viewing parties that are held at bars and restaurants on Sunday evenings.
Game of Thrones Season 8 Episode 3 airs at 9 p.m. on Sunday, April 28.