How To Watch The 'Ghost Adventures' Season Finale, With 'Ghost Adventures: Quarantine' Coming in June
This season of Ghost Adventures is coming to a close, but there's much more to look forward to. As we know, Zak Bagans and the Ghost Adventures crew never sleep. (Maybe because of ghosts, but more so because they're always working on the next piece of entertainment to spook us silly.) So, even during a time of quarantines, the show's creators are producing new content.
You haven't missed the Ghost Adventures season finale yet, and there's a whole new series to look forward to next month. Here's what you need to know about the final Ghost Adventures episode of Season 23, and Ghost Adventures: Quarantine.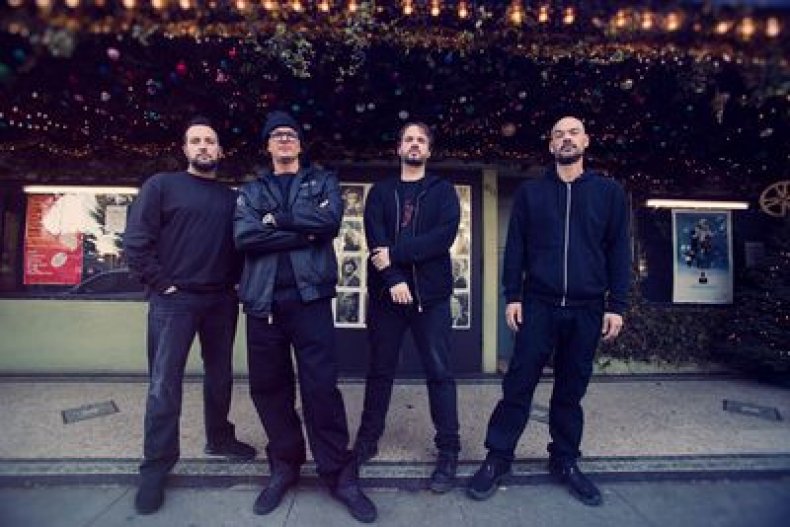 The Drift Inn Saloon
Bagans and the crew will visit the Drift Inn Saloon in the finale episode, "Bloodshed in the Bordello," Thursday night at 9 p.m. ET. It comes after a fully loaded season, one that Bagans promoted for holding one of the most compelling pieces of evidence in franchise history (see the episode "Industrial District of the Damned").
The season will wrap up at the Globe, Arizona, saloon. It's a Wild West–inspired place, according to the Travel Channel website, with a bloody past. Globe used to be a mining town. "At the town's center is the Drift Inn Saloon, opened in 1902, and plagued ever since by death and the dead. This taproom and former brothel are home to spirits much stronger (and much scarier) than whiskey," the site says.
A handful of known murders occurred at the location, but most are unsolved. Bagans and the crew will likely try to get to the bottom of what really happened by communicating with the spirits that still reside at the bar.
The Drift Inn Saloon is still open for business, so it's a place you can visit when the state lockdown ends.
Ghost Adventures: Quarantine
There's always a melancholy feeling when your favorite show ends for the season. But Ghost Adventures will continue on June 11 with a four-part special called Ghost Adventures: Quarantine.
For this miniseries, Bagans and the crew will be locked down inside of Zak Bagans' the Haunted Museum in Las Vegas. The museum has been featured on the show before, particularly when Bagans hosted a 2018 Halloween special inside it. It was then that he nearly opened the Dybbuk Box, which is believed to be one of the most haunted objects in the world.
Bagans didn't, though, but during this miniseries he'll try again. Bagans claims he opened it while filming, and we're sure it will make for some scary revelations.
The crew was locked down inside the museum for two weeks, meaning its members had lots of time to interact with the ultra-haunted exhibits and capture compelling evidence. Bagans said there may even be more activity because of the coronavirus outbreak.
"Fear gives entities power, and fear is now permeating our society on a scale we haven't experienced before," Bagans said in a statement. "We are witnessing the amount of spirit activity greatly increase, and we need to understand how this unprecedented situation affects things on a supernatural level. This led us to finally open the Dybbuk Box—a moment that will live with me forever."