How to Watch the Golden State Killer Documentary: Start Time, Network
Earlier this week, California authorities finally nabbed the man they believe is the notorious Golden State Killer. The serial killer is accused of going on a horrific 12-year spree of raping women, killing couples and burglarizing more than 120 homes in California in the 1970s and 1980s.
The arrest of 72-year-old Joseph James DeAngelo, a former police officer, has captured the attention of the nation. DeAngelo was arrested Tuesday and charged with six counts of murder in the more than 30-year cold case, authorities said.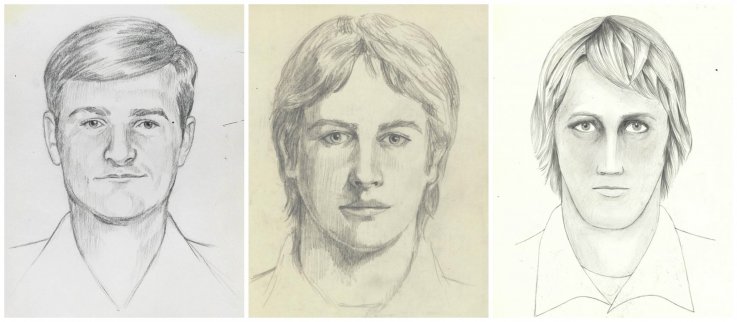 Investigators were able to link DeAngelo's DNA to the murders of Lyman and Charlene Smith in 1980. DeAngelo is suspected of committing 12 murders and up to 50 rapes across 10 counties in California, Sacramento District Attorney Ann Marie Schubert said Wednesday.
For those wanting to learn more about the gripping case of the Golden State Killer, Newsweek has rounded up the best ways to get a true-crime entertainment fix.
Golden State Killer Documentary
Investigation Discovery (ID) will air an updated episode of its People Magazine Investigates series focused on the notorious killer. Golden State Killer Caught: People Magazine Investigates will air twice this weekend. You can catch it tonight, April 27, at 10 p.m., and then again on Sunday, April 29, at 8 p.m., on Investigation Discovery.
ID will make the updated episode available to watch on the network's website "shortly after the special airs." Until then, the original episode on the Golden State Killer is available to watch for free here.
Other Golden State Killer Episodes
Several other true-crime shows have dedicated episodes to the killer that changed the Sacramento area and California at large. ID created a four-part series called Golden State Killers: It's Not Over that is available to stream for free on its channel website.
Cold Case Files dedicated an episode about the case; it is available to watch in its entirety on YouTube. CBS's 48 Hours also focused on the case in a nearly hourlong episode. You can stream the episode for free on CBSNews.com.
Podcasts and Books
Podcast and book lovers won't be left behind. The weekly true-crime comedy podcast My Favorite Murder dedicated an episode to DeAngelo's arrest; you can listen to it here.
Several books look into the horrific rapes and murders of the Golden State Killer, including one by the late Michelle Eileen McNamara called I'll Be Gone in the Dark: One Woman's Obsessive Search for the Golden State Killer. McNamara passed away before completing her book, but her husband, Patton Oswalt, hired an investigative journalist and a researcher to finish the novel.
According to The New York Times, the book reignited interest in the case after it was published in February. It was picked up by HBO, which plans to turn it into a documentary series.
How to Watch the Golden State Killer Documentary: Start Time, Network | U.S.