Gwyneth Paltrow's controversial lifestyle and wellness brand is coming to TV with odd experiments and trendy transformations on Netflix. The Goop Lab, a new documentary series, takes viewers inside the avant-garde company with unique beauty and wellness experiences that Paltrow's team seemingly hopes will make a difference in viewers' health.
The six-episode series shows Paltrow and Goop employees venturing into the unknown with a handful of physical and spiritual experiments. These range from tripping on mushrooms to experiencing a "vampire facial," which uses blood to improve skin circulation.
The Goop Lab is an extension of Paltrow's already successful—but at times bashed—brand, which has beauty and wellness products, a website and even a magazine full of health advice. In the past, Paltrow's sometimes unorthodox advice has been slammed by medical practitioners.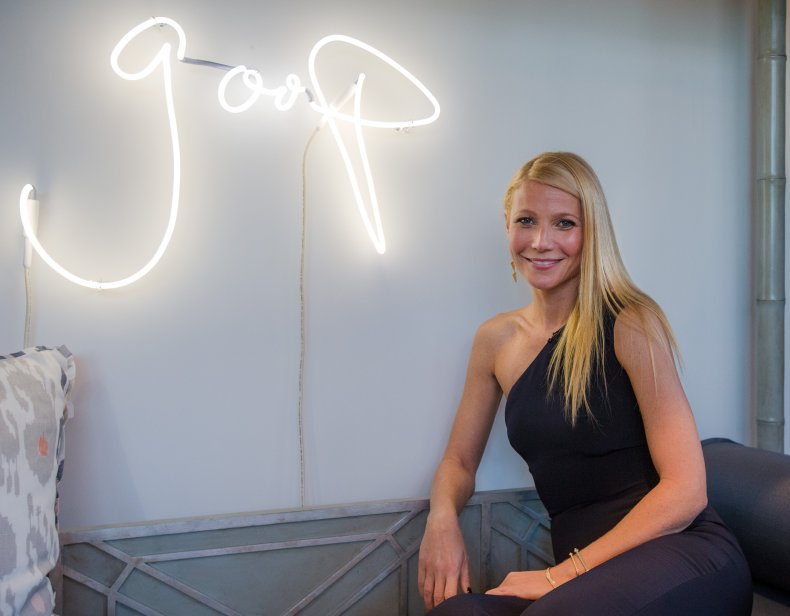 One example is when Paltrow's brand advocated the use of jade stones, or jade eggs, to improve sex and vaginal health. Medical experts claimed that the brand was using unproven medical advice and that selling the eggs under the guise of medical wellness was harmful. Goop was sued by 10 California counties in 2018 over allegedly wrongful marketing, according to the Los Angeles Times, and ultimately settled.
In 2015, Paltrow was slammed for promoting vagina steaming on Goop. The practice has been criticized by gynecologists, who say it could cause burns and vaginal problems, according to Insider.
Still, millions consider Goop an up-and-coming voice in the wellness industry, with never-heard-before approaches to long-standing problems.
Here's everything you need to know about The Goop Lab and how to watch it.
How to Watch
The Goop Lab premiered Friday on Netflix. All six episodes are currently streaming and can be viewed with a Netflix subscription. For those without a monthly membership, a free trial is available, but it be redeemed only once and lasts for a month.
What Reviewers Say
Reviews for The Goop Lab have been wildly mixed since before it aired on Friday. Some publications, like The Guardian, claimed the series proves that Paltrow is tone-deaf in her wellness advocacy, given her lack of knowledge about female anatomy. Others said the show is what you'd expect from the lifestyle brand. Some, such as Wired, said the show gives hope to those who are looking for wellness cures but can't seem to find a solution.