How to Watch The Hip Hop Loves New York Concert for Coronavirus Relief
Rap royalty will participate in a live streamed coronavirus relief benefit concert to help New York called Hip Hop Loves New York on Thursday night.
Curated by the Universal Hip Hop Museum (UHHM) and presented with media outlet Mass Appeal, the concert will stream on the museum's Facebook, Instagram, LinkedIn, and YouTube pages. The service did share a rehearsal stream, posted to their YouTube channel on Wednesday. The concert will begin at 6 p.m. EST and will run until 9 p.m.
Viewers can pledge via text to 646-992-8446. Proceeds from the benefit will go to SOMO Community Care and The Bronx Community Relief Effort to aid in COVID relief. "During times of crisis, the Hip Hop community has come together to help mend the broken and uplift the downtrodden. HIP HOP LOVES NY is our way of showing support and thanks," UHHM said on their website.
The event will be hosted by Video Music Box host and co-creator Ralph McDaniels and will feature an epic lineup of hip hop legends including Nas, Chuck D of Public Enemy, LL Cool J, Ice-T, Wu-Tang Clan, De La Soul, Kurtis Blow, Big Daddy Kane, Biz Markie, and many more.
The museum also promised special guests and a "super big historic closing" for the event in an Instagram post.
"HIP HOP LOVES NY will be a celebrity-driven, live streamed simulcast to benefit healthcare workers in New York," the UHHM explained on the website. "The event will feature live in-home performances from legendary artists, words of comfort and support from politicians and community leaders, and poignant stories of struggle and hope from frontline medical workers."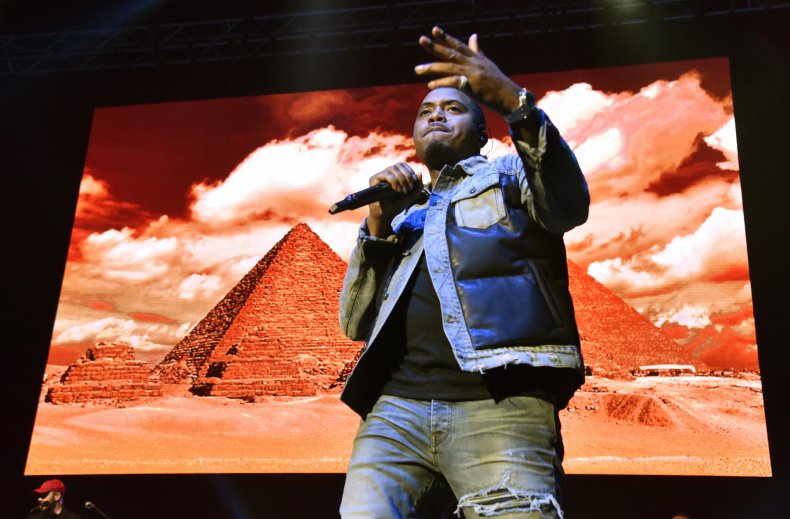 McDaniels said that the rappers performing in the live stream have been affected by the Covid-19 pandemic directly, especially some historic DJs that were well known throughout New York. "Quite a few of the artists, especially some of the older artists have been impacted directly," McDaniels said in an interview. "We've had quite a few DJs in this area that were well known in the Bronx and Brooklyn and Queens passed away from corona or corona-related."
According to its website the UHHM is a museum to celebrate hip hop's rich history. "The Universal Hip Hop Museum in the Bronx celebrates and preserves the history of local and global hip-hop music and culture to inspire, empower, and promote understanding," the website said in it's mission statement. The museum is expected to open in Bronx Point in 2023.