How to Watch 'iFor India' Concert to Help COVID-19 Relief
Music stars Mick Jagger, Nick Jonas, Bryan Adams and others will come together for a special live streamed concert this Sunday to bring coronavirus relief to India.
The iFor India concert will be raising money for the India COVID Response Fund (ICRF) during the concert event that The event, which will be streamed on Facebook Sunday at 7:30 p.m. IST, brings together over 85 performers together for virtual performances.
Created by filmmakers Karan Johar and Zoya Akhtart, iFor India will boast some of the biggest names in music and entertainment. Among the scheduled stars are Kevin, Joe and Nick Jonas, although it's not clear if they're having a Jonas Brothers performance or all performing separately. Nick Jonas' wife Priyanka Chopra is also inthe lineup.
Among the film and TV celebrities who will also appear include Jack Black, Mindy Kaling and Will Smith. According to NDTV, the concert will also feature a number of Indian celebrities.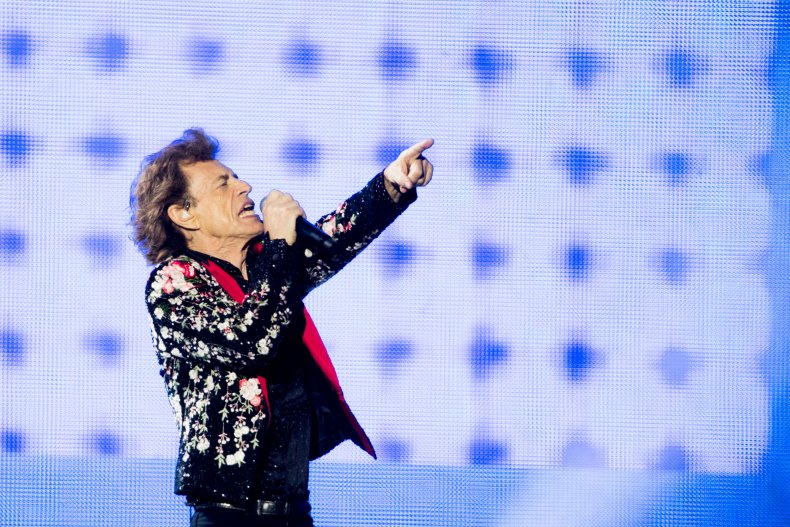 "For the first time ever, the Indian entertainment industry and friends of the industry are coming together to organize the biggest home-to-home concert to ever happen from India," the organizers wrote in the fundraiser's description on Facebook. "As the grand finale of the #SocialForGood Live-athon, the 'I for India' initiative is an attempt to bring people together in solidarity against the challenges that this global pandemic has thrown at us."
The organizers said that all donations made on Facebook will go directly to GiveIndia, who will partner with NGOs to help prevent the spread of coronavirus and support those who have been affected by the virus and shutdowns.
"GiveIndia with its 100+ NGO partners on-ground is making sure that they are tackling the 4 major areas of intervention -- spreading awareness and providing prevention kits to the underprivileged, providing essential infrastructure support to hospitals -- PPE kits, ventilators, beds, giving Quick Direct Benefit Transfers to those in need and supporting millions of the poor daily wagers and migrant labourers who have lost jobs with meals, dry rations and survival essentials," the organizers explained on Facebook.
According to its fundraiser, GiveIndia has partnered with Action Covid-19 Team, A.T.E Chandra Foundation, the Bill & Melinda Gates Foundation, Omidyar Network India and Rohini Nilekani Philanthropies to match all donations made.