Democratic Debate Live Stream: How to Watch the Candidates in the First Debate of 2020
The seventh Democratic presidential debate and the first of 2020 will take place on Tuesday.
The debate will take place at Drake University in Des Moines, Iowa. CNN and the Des Moines Register will co-host the debate. Only five candidates have qualified for the debate: Joe Biden, Pete Buttigieg, Amy Klobuchar, Bernie Sanders, and Elizabeth Warren. Candidates needed to received 225,000 unique donor contributions, and meet one of two polling requirements. Polling-wise, candidates needed either two polls at 7 percent or more in the four early nominating states (Iowa, New Hampshire, Nevada, and South Carolina) or four polls at 5 percent or more in early nominating states or national surveys. The polls needed to be released between November 14, 2019 and January 10, 2020 to qualify.
This is the last debate until Iowa Caucus on February 3.
Due to donation and polling thresholds, Michael Bloomberg, Tulsi Gabbard, Tom Steyer, Michael Bennet, John Delaney, Andrew Yang and Deval Patrick did not qualify by the Friday deadline. Bloomberg has met the polling requirement, but is not soliciting donations, therefore will not qualify for the debate. Booker, Steyer and Yang have all met the donor threshold, but did not meet the polling qualifications.
On Friday, Marianne Williamson suspended her campaign, although she had not qualified for the debate. On Monday, Senator Cory Booker announced that he was suspending his campaign. Booker stated that not making the debate was a contributing factor in his decision to drop out.
"For us, it was a perfect storm," he told Rachel Maddow. "It was not making the debate stage. It was being off the field for a week or two. We just got hit with everything at once and had to make the call."
The debate, which begins at 8 p.m. CST, will be moderated by CNN anchor Wolf Blitzer, CNN political correspondent Abby Phillip and Des Moines Register chief politics reporter Brianne Pfannenstiel.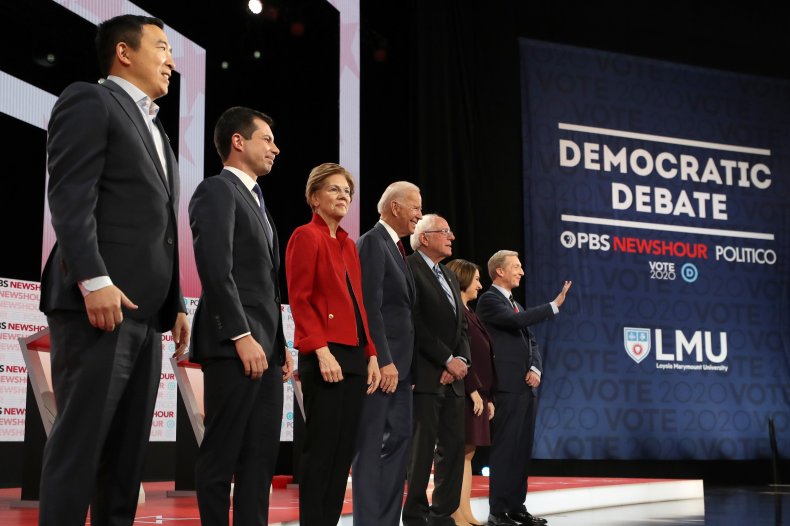 The debate will be broadcast on CNN, CNN International, and CNN En Espanol and can be streamed online at CNN's website and the Des Moines Register's website. The debate will also stream on the DNC website, YouTube TV, Hulu with Live TV, Sling TV, and the CNNgo app.
Voters in Iowa can try to get tickets by signing up through the DNC website, although chances of securing them are very unlikely. "Due to extreme interest and limited capacity the vast majority of requests are not able to be accommodated," the form states.
Trump's impeachment threatened to interfere with the debate. If the Senate chose to hold the impeachment trial in January, it would have affected Sanders, Warren, and Klobuchar. A DNC official told CNN that they would work with campaigns, if the presidential impeachment trial moved forward. There is not currently a set date for Trump's impeachment trial, and it is unknown if a trial will interfere with future debates.
After this debate, there will be three more in February. This debate will be followed by the New Hampshire debate on February 7, presented by Apple News and local ABC-affiliate WMUR-TV at St. Anselm College.