How to Watch Joe Biden and Mark Hamill Talk 'Hope and Democracy' Live
With six months left before the upcoming November election, presumptive Democratic nominee Joe Biden has teamed up with Star Wars actor Mark Hamill for an online fundraiser to be held on June 30. While a time has yet to be announced, tickets are already being sold for a "Virtual Conversation About Hope And Democracy."
According to the official website, Hamill has been named as the moderator for the videoconferencing event. Don't worry about being late because all attendees will be notified about the right time to tune in just two days prior to the scheduled ceremony. Biden supporters will either a chance to donate any amount they please to the campaign's Victory Fund or contribute $2,800 if they wish to buy a ticket as a sponsor.
Over on Facebook, the event page for the virtual fundraiser is hosted by former Chief Financial Officer Alex Sink, from the state of Florida. Though a start time is set for noon on the last day of June, there's no guarantee that this is the actual kickoff. Facebook events require you to list a start time before you can publish your event.
This Wednesday morning, New York Times' national political reporter, Shane Goldmacher, tweeted about the announcement. Goldmacher stated, "Mark Hamill (aka Luke Skywalker) is headlining an end of quarter virtual fundraiser with Joe Biden. Tickets up to $100,000 to co-chair."
"The Biden campaign has certainly loved Brad Parscale's Death Star analogy," teased Goldmacher.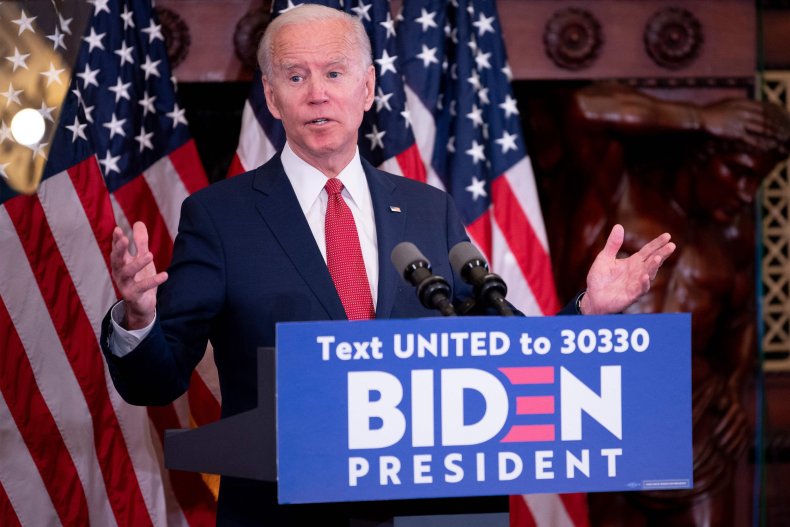 Politico's former Chief White House correspondent is referring to the social media blunder made by President Trump's campaign manager. Last month, Parscale had compared Trump's re-election campaign to the planet-destroying Death Star from A New Hope. Using a GIF from the fourth chapter, the digital consultant was trying to say Trump's campaign would annihilate any ad coming from the former vice president.
"For nearly three years we have been building a juggernaut campaign (Death Star). It is firing on all cylinders. Data, Digital, TV, Political, Surrogates, Coalitions, etc. In a few days we start pressing FIRE for the first time," tweeted Parscale.
Though Star Wars might not be the centerpiece of the virtual event, you can bet Hamill and Biden, who are both outspoken opponents of Trump, will have a lot to share about the 45th president.
Political fundraising consultant Kevin Geiger, also in charge of Virtual Conversation About Hope And Democracy, has not responded to Newsweek's request for comment.