How to Watch Joe Jonas Eat Up The Small Screen in His New Quibi Show 'Cup of Joe'
Making its official debut on Quibi today, Joe Jonas' new show, Cup of Joe, will feed your need for travel as the It's About Time musician hops the globe with a new type of travel show.
With its Monday premiere, the leader of the pop band, the Jonas Brothers, will be exploring various cities while promoting The Happiness Begins Tour. While making his way from gig to gig, the Hotel Transylvania 3 voice actor spends his free time exploring what each city has to offer. Not only do audiences get to travel around the states, Jonas will also be making an international flight to Berlin, Germany.
During Quibi's eight-part series, special guest stars will serve as tour guides for the Jonas sibling. According to People, one of those guest stars is Knight Rider actor and superstar in Germany, David Hasselhoff. Jonas will hitch a ride from The Hoff himself as they drive around Berlin in the iconic car from the TV show, known as KITT. No word yet on whether the vehicle will talk back to them in William Daniels' voice.
Jonas' wife, Sophie Turner, makes her guest turn when they visit romantic stops in Amsterdam, Netherlands. Other guest stars include Tina Fey, Matthew McConaughey, and Joe's brothers, Nick and Kevin.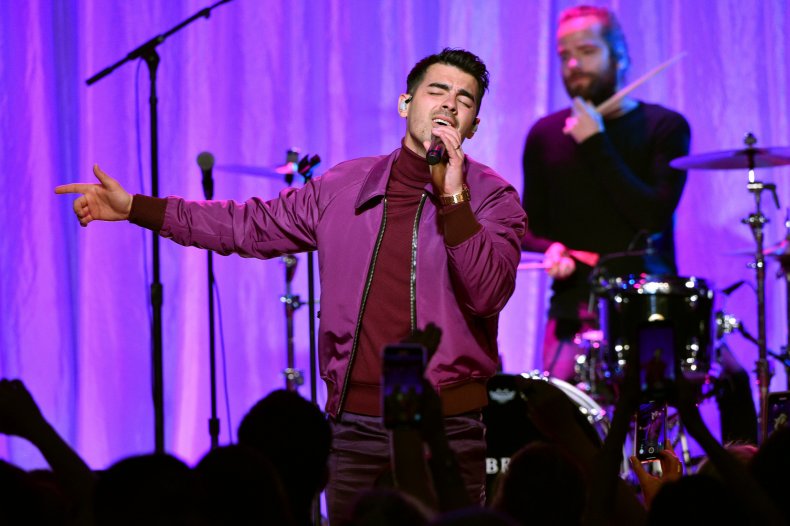 Last year, the 30-year-old musician released a statement to Deadline and said, "You often think you know about a certain place or a person until you take some time to dig deeper."
"I'm fortunate to get to travel around the world through my profession and you often see me on the other side of the lens but Cup of Joe is giving me the opportunity to dig a little deeper and point the lens at some of the world's most interesting people...and some more of the weird, fun things I'm into," added Jonas.
So if you're feeling cooped up inside during quarantine, and you want to visit Berlin and New York from the safety of your own home, then Cup of Joe will help ease those pandemic blues and take you to the outside world.