How to Watch 'Killing Eve' Seasons 1 & 2: Which Networks, Streaming Services Have Sandra Oh's Acclaimed Series?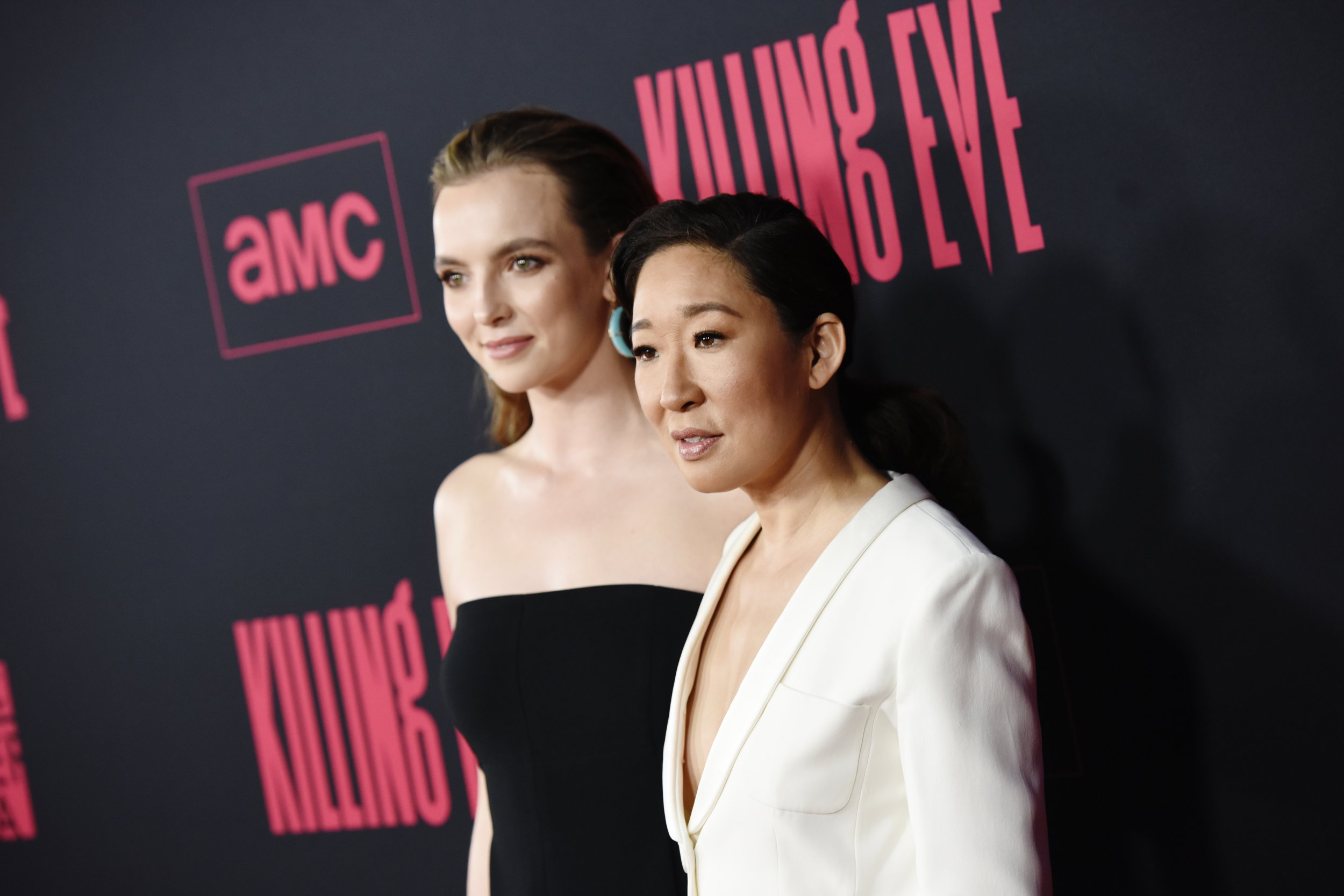 Killing Eve has been regarded as a must-watch show since it debuted in April 2018. The acclaimed series, led by Grey's Anatomy alum Sandra Oh, has been challenging for some to watch since it airs on BBC America.
Created by Phoebe Waller-Bridge, Killing Eve follows M16 security operative Eve Polastri (Oh) as she's tasked with tracking down assassin Villanelle (Jodie Comer). After its arrival, the show has accumulated multiple accolades. Oh earned wins at the Golden Globe Awards, Screen Actors Guild Awards and the Critics' Choice Awards.
The hype surrounding the show has been enough to intrigue many to give the show a go, especially as the show continues to roll out the remaining episodes of its Season 2. Here's how to watch Season 1 and Season 2 of Killing Eve:
How to Watch Killing Eve Live
Killing Eve airs Sundays at 8 P.M. ET on BBC America. To view live without a television, proper login credentials are required to stream the show via BBC America's website. Xfinity, DirecTV, Verizon Fios and Dish are among the cable providers that offer access to BBC America.
Starting in Season 2, the show also began airing simultaneously on AMC to help broaden its audience. Like with BBC America's website, the show can be streamed live through AMC's website through a supported cable provider.
For those who don't have cable access, there's a way around this that will still allow you to view Oh's show. AMC and BBC America are available on Hulu Live TV, so its respective shows—Killer Eve, included—can be streamed live through this service. Sling TV and YouTube Live TV also offer access to AMC and BBC America as well.
How to Stream Old Episodes of Killing Eve from Season 1 and Season 2
Old Killing Eve episodes from Season 1 and 2 can be streamed for free via BBC America's website and AMC's website, but the necessary cable credentials are needed to do so. A membership with Hulu is also a way to do this.
For viewers who don't mind purchasing episodes or an entire season, Amazon Prime Video and iTunes provide such options.
Will Killing Eve Score a Season 3?
On April 8, Variety reported that BBC America ordered a Season 3 of Killing Eve. An episode count has not been confirmed as of yet.