Kirsten Gillibrand MSNBC Town Hall Live Stream: How to Watch 2020 Candidate's Discussion With Chris Hayes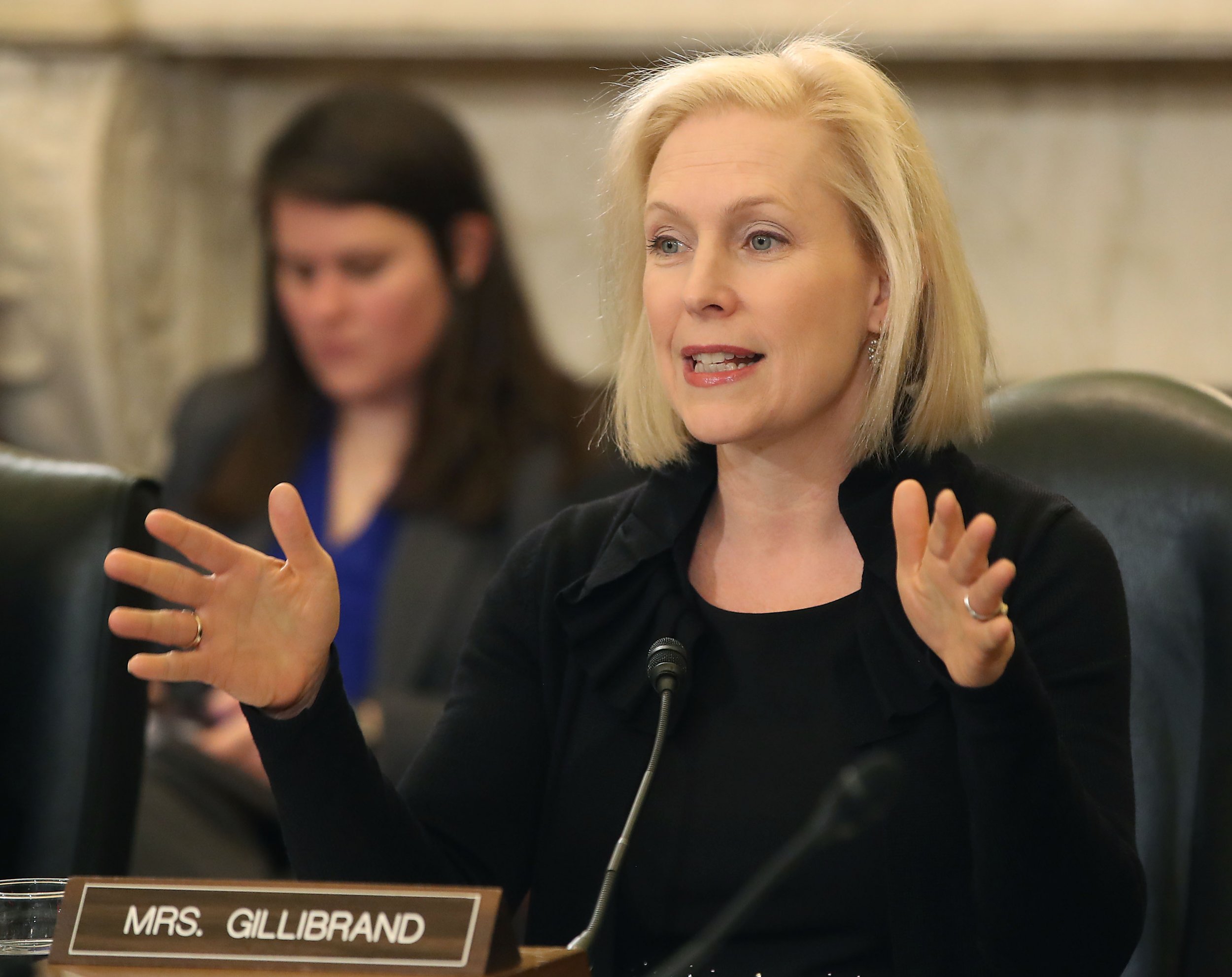 New York Senator Kirsten Gillibrand officially joined the crowded field of potential 2020 Democratic candidates Sunday. "I'm running for president," she tweeted. "Let's prove that brave wins."
On Monday night she will appear in a town hall on All In with Chris Hayes. Taped earlier at the Rochester Mills Production Brewery and Taproom in Auburn Hills, Michigan, the discussion will air at 8 p.m. Eastern Time on MSNBC.
Cable-subscribers will be able to watch online at MSNBC.com and will just need to enter the login details for their provider.
After the town hall, Gillibrand will head to Iowa and Nevada, two battleground states. Next week she will be back in New York, giving her first stump speech in front of the Trump International Hotel—a scene which should play well for her, optically.
In a nearly three-minute video Gillibrand released on Sunday to announce her run, the candidate emphasised that America is "the home of the brave" and discussed how she has stood up for a number of issues important to her including universal health care, ending gun violence and the Green New Deal.
"We're building a campaign that will change who's at the decision-making table, take on powerful interests and restore moral integrity to the White House," Gillibrand said. "And we won't take a cent from corporate PACs or federal lobbyists."
Gillibrand, who is considered a top contender in the presidential race, recently faced controversy when a former aide resigned after accusing a senior staffer of sexual harassment last year. The staffer, military adviser Abbas Malik, was not fired but was instead not given a promotion or raise as punishment. When Politico found more instances of reported harassment by Malik, however, he was let go. Gillibrand has been an outspoken advocate of the #MeToo movement and has made ending workplace harassment a central tenet of her campaign.
Gillibrand defended her office's handling of the event last week. "As I have long said, when allegations are made in the workplace, we must believe women so that serious investigations can actually take place, we can learn the facts, and there can be appropriate accountability," she said in a statement. "That's exactly what happened at every step of this case last year."
Gillibrand's decision to kick off her campaign in Michigan is likely driven by it's history as a swing state. Residents voted for President Barack Obama in 2012 and then President Donald Trump in 2016. Alongside Gillibrand in Michigan Monday was fellow-presidential candidate Beto O'Rourke. O'Rourke broke records yesterday when he announced his campaign had raised $6.1 million in donations during its first 24 hours.