How to Watch 'The Little Mermaid Live!': Start Time, Network and Everything You Need to Know
Disney fans can take a trip under the sea on Tuesday night. ABC will air it's latest live-action Disney remake, The Little Mermaid Live! The show, which will include singers and actors performing the story live, is airing in celebration of the animated film's 30th anniversary.
Both cable subscribers and those without will have an opportunity to view the live special. Here's everything you need to know about the premiere, cast and how to watch.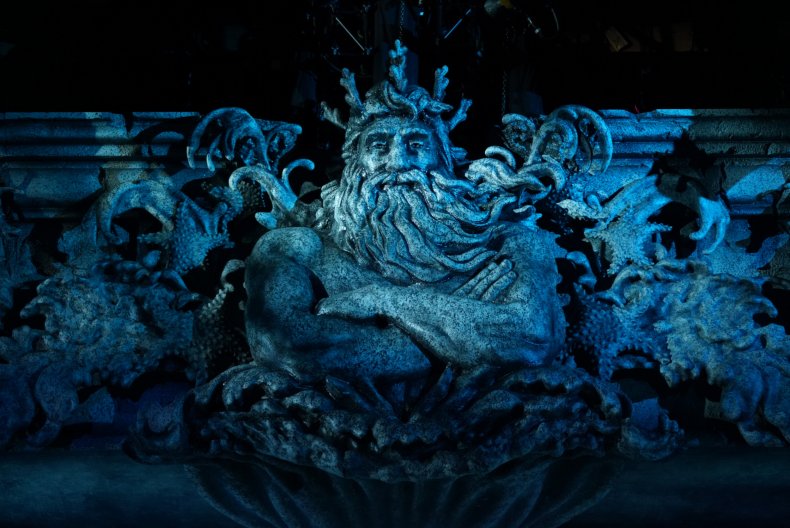 Start Time and Network
The Little Mermaid Live! will air at 8 p.m. ET on ABC Monday night.
Cast
A handful of celebrities—both actors and musicians—will take the stage in The Little Mermaid Live! They include Moana star Auli'i Cravalho as Ariel, the little mermaid, John Stamos, Shaggy, Queen Latifah and Graham Phillips.
This is Cravalho's second time as a Disney princess. She voiced the famous Moana in the 2016 animated film release. Cravalho explained she never expected to take on the role of a second princess in a conversation with UPI. "I'm not a greedy person," Cravalho said. "I figure, Oh my gosh, one Disney princess, I'm set for life. And I truly am. I get to say that I am Moana for the rest of my life and now I'm honestly very honored."
She also revealed the classic song "Part of Your World" may sound a bit different from the original. "I get to sing it in my own voice," Cravalho explained. "I, of course, listen to the incredible Jodi Benson in her gorgeous voice, but I myself sound a little bit different, so I can't wait to work with [composer] Alan Menken and let him hear what I've got."
The Format
The Little Mermaid Live! Will be different from other live features. In recent years, premieres of TV musicals have swept the networks—like Grease: Live on Fox in 2016, which starred Vanessa Hudgens and Julianne Hough. Typically, the live re-creation features a full re-enactment of both the songs and scenes.
Hamish Hamilton, the show's executive producer and director, claimed The Little Mermaid Live! "is very, very different to any of the musicals that have been done before because essentially it's 50 percent the original feature and 50 percent live musical performance," according to Entertainment Weekly.
This seems to mean moments of the original film, which was first released on November 13, 1989, will air in the live special. Fans can expect to see the classically animated Ariel and her rebellious streak alongside the stars, who will surface to singing the movie's beloved songs by Menken and lyricist Howard Ashman, like "Part of Your World," "Under the Sea" and more. Fans can also see the cast performing the "underwater" choreography of Loriel Hennington, most well-known as Pink's aerial choreographer.