How to Watch Live as Philadelphia Counts Their Votes for Election 2020
Curious to see how the City of Brotherly Love is counting their votes? We have good news for you, then. A livestream set up by the Philadelphia City Commissioners YouTube channel started on November 3, and provides folks a glimpse of the ballots being counted.
The large room where the camera is set shows tables and chairs set up, along with dozens of boxes, which is safe to assume hold the state's votes. At certain parts of the livestream, you can find masked workers sorting through envelopes and laying out ballots into separate bins. It's a beautiful thing to see democracy at work.
As of publishing, the Associated Press has yet to call whether or not Democratic nominee Joe Biden or President Donald Trump has won in the state of Pennsylvania. In the 2016 election, Trump won Pennsylvania over Hillary Clinton in a margin of just 44,000 votes. This year, whether or not Biden will be able to flip the state blue has yet to be seen.
Trump has threatened to take legal action amid mail-in votes being counted after Election Day. Pennsylvania's Attorney General Josh Shapiro, however, has said otherwise.
"The bottom line is, we're going to make sure here in Pennsylvania, that we respect the will of the people. We're going to get an accurate count," Shapiro told Good Morning America during a virtual appearance Wednesday. "It's the law. The law says, 'Count every eligible vote and that's exactly what's happening all across Pennsylvania right now.'"
Shapiro also reassured viewers that the Pennsylvania Supreme Court isn't worried about Trump suing over the issue. "The president doesn't count these votes, the clerks in our communities count these votes," he explained. "The legal issues have largely been settled, and now it's time to count these votes and make sure that the will of the people is heard."
The state of Pennsylvania can count mail-in votes as long as the Friday after Election Day, as long as the envelope is postmarked by November 3, according to a ruling from the Pennsylvania Supreme Court. The ballots will be taken up to 5 p.m. on Friday. Additionally, votes mailed in with no postmark date will still be counted, so long as they do not indicate that they were sent after November 3.
Counting them could take days. Shapiro also told GMA that the federal courts are unable to "meddle with" the "matters of state election law" and that it would be left to the states.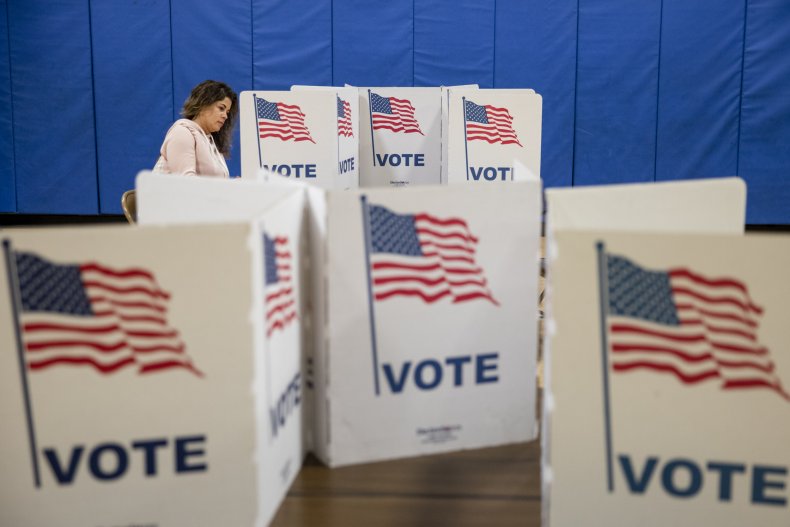 Prior to Election Day, Trump tweeted called the Supreme Court's decision counting the votes in Pennsylvania "a VERY dangerous one." "It will allow rampant and unchecked cheating and will undermine our entire systems of laws," he wrote in the tweet that has been labeled as "misleading." "It will also induce violence in the streets. Something must be done!"