How to Watch, Live Stream DNC 2020 Day 1 Featuring Michelle Obama, Bernie Sanders and Andrew Cuomo
The 2020 Democratic National Convention kicks off Monday in Milwaukee, but all of the event's scheduled speakers are expected to participate from home due to continuing threats posed by the coronavirus pandemic.
Presumptive presidential nominee Joe Biden is also expected to formally accept his party's nomination virtually, the Democratic National Committee announced earlier this month.
The convention's virtual shift marks a significant turn for an event that usually kicks off the final sprint to the general election with large crowds and widely-viewed speeches. Past years have seen thousands gather to watch high-profile politicians speak in support of the nominated candidate and hundreds of state delegates lining up behind one candidate or another as the party makes its final decision on who the Democratic Party's presidential hopeful will be.
This year, Biden unofficially locked down his party's nomination in April, when the last of his competitors, Vermont Senator Bernie Sanders, suspended his campaign and endorsed the former vice president. In the months since, Biden has been working with Sanders and others he faced during the presidential primaries to galvanize voter support.
Biden's role as the Democratic candidate is expected to be finalized on Thursday, when he will formally accept the nomination.
But first, top-ranking members of the party will unify behind the convention's "Uniting America" theme, with congressional lawmakers, governors and other prominent politicians scheduled to speak on each of the four nights. All speeches will be live streamed so that the public can watch from home.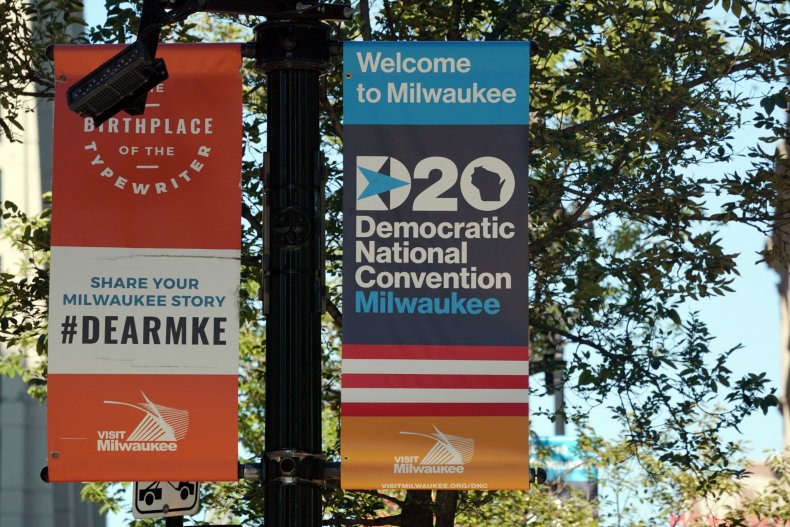 "This convention will look different than any previous convention in history," Democratic National Convention CEO Joe Solmonese said in a news release. "It will reach more people than ever before, and truly be a convention across America for all Americans, regardless of which party you belong to or who you've voted for in previous elections."
Each night of speeches will begin at 9 p.m. ET, and end around 11 p.m. ET.
The list of scheduled speakers between 9 and 10 p.m. ET on Monday includes Minnesota Senator Amy Klobuchar; Nevada Senator Catherine Cortez Masto; New York Governor Andrew Cuomo; Michigan Governor Gretchen Whitmer; House Majority Whip Jim Clyburn of South Carolina; Democratic National Convention Chairman Bennie Thompson; Representative Gwen Moore of Wisconsin; and Alabama Senator Doug Jones. Sanders is expected to speak during the second hour, with former first lady Michelle Obama scheduled to deliver a keynote speech at the conclusion of the day's events.
Those interested in watching the convention from home can do so by visiting its official website or by tuning into its Facebook and Twitter accounts. The two hours of speeches will also be streaming on the convention's YouTube and Twitch channels.
The Democratic National Convention also has an app available for download through Apple TV, Roku and Amazon Fire TV, and Amazon Prime Video will also be streaming each night's events. Traditional television providers AT&T U-verse, AT&T DirecTV, Comcast Xfinity Flex and Comcast X1 will be broadcasting each evening's events, as well.