How to Watch, Live Stream Fauci's Hearing on Urgent Need for a National Coronavirus Plan
Dr. Anthony Fauci is expected to testify before the House of Representatives' Select Subcommittee on the Coronavirus Crisis Friday morning in Washington, D.C.
Fauci will join Centers for Disease Control and Prevention Director Robert Redfield and U.S. Department of Health and Human Services Assistant Secretary Admiral Brett Giroir to discuss what the subcommittee said was "the urgent need" for a national response to the coronavirus pandemic.
The hearing is scheduled to begin at 9 a.m. local time. It will be available to live stream on the Committee on Oversight and Reform website and YouTube channel, as well as on the Select Subcommittee website.
Fauci, who serves as the director of the National Institute of Allergy and Infectious Diseases, joined the White House's coronavirus task force in January at the invitation of President Donald Trump. Fauci, Redfield and Giroir have all contributed to the federal government's response to the virus as it spread throughout the country.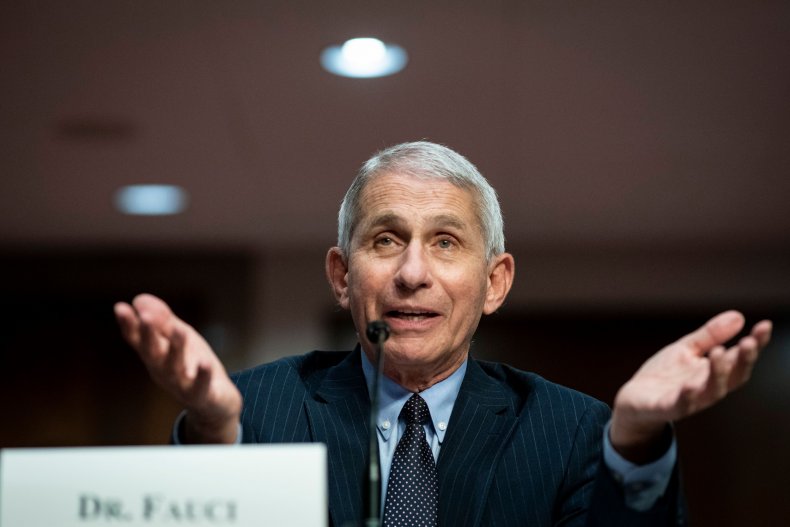 The subcommittee's hearing was first scheduled to take place on July 21 but had to be postponed after the Trump administration blocked some of the requested witnesses from testifying, according to Representative James Clyburn of South Carolina, the Democrat who chairs the subcommittee. The subcommittee's initial witness request list also included U.S. Health and Human Services Secretary Alex Azar and Dr. Deborah Birx, the White House's coronavirus task force coordinator, a letter Clyburn addressed to Pence and Azar said.
A hearing description posted on the subcommittee's website noted the recent rise in COVID-19 death tallies reported in the U.S. By Wednesday, July 29, data compiled by researchers at Johns Hopkins University showed more than 150,000 people nationwide died from the virus since the pandemic began, with more than 4.3 million total infections reported.
While the CDC continues to update federal COVID-19 response guidelines, state and local leaders remain largely responsible for making decisions regarding when and how communities should shut down and reopen as infection rates fluctuate. The individualized responses mean rules regarding face coverings, crowd sizes and business openings vary by county as some local leaders clamp down on restrictions and others grant residents more bandwidth with which to socialize, shop and conduct business.
Fauci's perspective on the country's COVID-19 response has often varied from Trump's. In recent weeks, the White House denied rumors that it was attempting to sideline Fauci as some polls found his approval rating was significantly higher than the president's.
"It would be highly inappropriate for this Administration to block a distinguished public health official from testifying before Congress because he may provide a perspective that differs from the political views expressed by President Trump," Clyburn's letter to Pence and Azar said.
In addition to denying the subcommittee's first list of preferred witnesses, Clyburn said the White House also did not provide virus-related documents its members requested, which he said inhibited legislators' abilities to respond to the virus' continued threats to the country.
"It is imperative that Congress and the American people hear directly from the federal government's top health experts about how the Administration intends to address this dire situation," Clyburn's letter said.