How to Watch, Live Stream Joe Biden's Speech After Attack at Kabul Airport
President Joe Biden is expected to speak Thursday evening regarding the terror attack in Afghanistan that killed at least a dozen U.S. service members.
Biden is scheduled to deliver remarks in the East Room at 5 p.m. Eastern Time. The speech will be streamed live on the White House's Youtube page.
Press secretary Jen Psaki will also brief reporters following Biden's speech at 5:45 p.m. Eastern Time.
Two explosions occurred Thursday near the Hamid Karzai International Airport in Kabul, where U.S. and allied forces are working to evacuate as many people as possible amid the Taliban's takeover of Afghanistan.
John Kirby, the Pentagon's top spokesperson, reported the explosion happened at the Abbey Gate of the airport and was the "result of a complex attack that resulted in a number of US & civilian casualties."
"We can also confirm at least one other explosion at or near the Baron Hotel, a short distance from Abbey Gate," Kirby wrote on Twitter.
Later, the Pentagon confirmed that 12 American service members were killed and 15 wounded after two suicide bombers detonated explosives. U.S. Marine General Kenneth McKenzie told reporters at a news conference that a number of Afghan civilians were also killed, but he wasn't able to provide an exact number.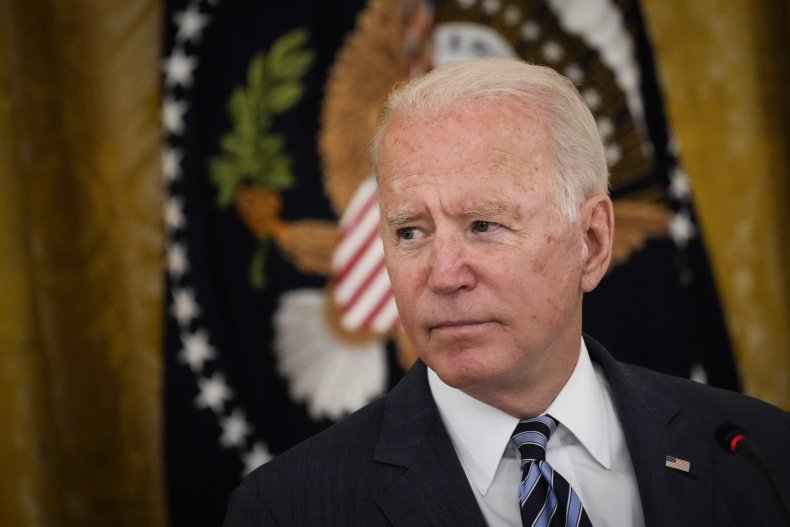 The U.S. Embassy in Kabul described the explosion as "large" and said there were reports of gunfire. The embassy advised American citizens to avoid traveling to the airport, and urged those at the Abbey Gate, East Gate, or North Gate to leave "immediately."
The embassy had issued a warning on Wednesday to stay away from the airport, citing unnamed security threats. British and Australian government officials issued similar advisories to their citizens in Afghanistan.
The State Department said Thursday it's in contact with the roughly 1,000 Americans
As many as 1,500 Americans in Afghanistan could still be seeking to leave the country, Secretary of State Antony Blinken said on Wednesday evening. At least 4,500 U.S. citizens have been evacuated from the country since August 14, Blinken said.
In total, the secretary reported more than 82,000 people have been flown out of Afghanistan since evacuation efforts began on August 14.
"Over the past 24 hours we've been in direct contact with approximately 500 additional Americans and provided specific instructions on how to get to the airport safely," Blinken told reporters. "For the remaining roughly 1,000 contacts that we had who may be Americans seeking to leave Afghanistan, we're aggressively reaching out to them multiple times a day through multiple channels of communication."
Several countries—including Belgium, Canada, Germany, the Netherlands and Poland—have announced they won't be able to continue airlifts from the international airport. France said it will stop evacuations on Friday.
Biden said earlier this week that the U.S. wanted to keep its August 31 deadline for withdrawing forces from Afghanistan because the longer troops stayed, the bigger risk of an attack.
"Every day we're on the ground is another day we know that ISIS-K (the Islamic State militant group) is seeking to target the airport and attack both U.S. and allied forces and innocent civilians," the president said on Tuesday.
Update (8/26/2021, 4:00 p.m. Eastern Time): This story has been updated to include additional information about the time and place of Biden's speech.