How to Watch, Live Stream President-elect Joe Biden's Thanksgiving Address
President-elect Joe Biden will deliver a Thanksgiving address on Wednesday centered on the "shared sacrifices" Americans have had to make because of the pandemic.
Biden's set to give his speech from his hometown of Wilmington, Delaware, at 2 p.m. on Wednesday, according to C-SPAN, although the Biden campaign has not released an official start time. Along with highlighting what has been asked of Americans to slow the spread of the new coronavirus, the President-elect is expected to specifically address the sacrifices made during the holiday season and offer a message of hope that the country will weather the storm together.
There are a number of ways for people to watch the President-elect's Thanksgiving Eve speech. CBS News will have a stream available online and C-SPAN will air it live both on television and its website. At the time of publication, the Biden campaign had yet to set up a live stream on the President-elect's official YouTube channel, however, it's common for his speeches to be available there.
As has been the case with other traditions this year, Thanksgiving will look differently for many people. Cases of the new coronavirus in the United States have surpassed 12 million and with spikes going on across the country, officials have urged people to stay home and not travel to be with family and friends as is customary.
"Keep the indoor gatherings as small as you possibly can. We all know how difficult that is because this is such a beautiful, traditional holiday," Dr. Anthony Fauci, the nation's top infectious disease expert, told Good Morning America on Wednesday. "A sacrifice now could save lives and illness and make the future much brighter as we get through this."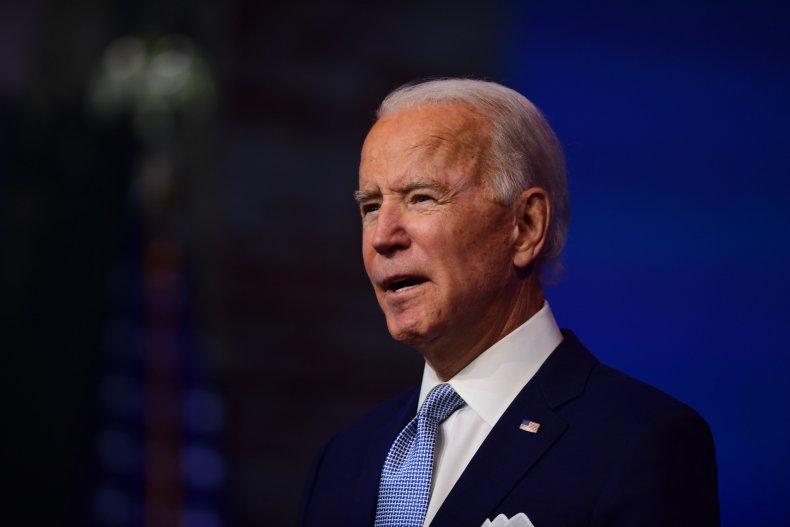 In New York, breaking travel quarantine requirements can come with a hefty fine and officials warned that law enforcement would be out in full force to ensure compliance. Other state and local officials increased restrictions on businesses, indoor dining and at-home gatherings in the hopes of limiting outbreaks.
More than 900,000 people have traveled through TSA checkpoints each day in the days leading up to Thanksgiving, but it's a dramatic decrease from last year. Since Friday, about 4.9 million people traveled through TSA checkpoints, according to the agency, down from about 11.8 million people during the same time in 2019.
Biden's speech comes one day after President Donald Trump carried out the Thanksgiving tradition of pardoning a turkey. During his remarks, he wished Americans a "Happy Thanksgiving" and contrasted the hardships of the Pilgrims landing on Plymouth Rock with the trials and tribulations Americans face today.
"From our earliest days, America has always been a story of perseverance and triumph, determination and strength, loyalty and faith," Trump said, highlighting the record speed with which vaccines for the new coronavirus were developed. "It's just such a tremendous feeling to know that they're coming, and they'll be coming probably starting next week, or shortly thereafter."