How to Watch and Live Stream Super Bowl 2023 Halftime Show Free Online
Music and sports lovers around the globe are eagerly anticipating the Super Bowl Halftime Show this year, which will be shown on cable television in the United States. Have no fear if you don't have cable though, because there are ways of watching or live streaming the event online.
On February 12, Super Bowl LVII will see the Philadelphia Eagles and Kansas City Chiefs go head-to-head at State Farm Stadium in Glendale, Arizona. But some Rihanna fans may be more excited for the halftime show than the big game itself.
The 14-minute primetime Halftime Show is one of the most prestigious slots in all of music and is believed to be watched by almost 100 million viewers, according to the National Football League, which hosts the annual event.
Rihanna is headlining this year after an iconic joint performance by Dr. Dre, 50 Cent, Snoop Dogg, Eminem, Kendrick Lamar and Mary J. Blige in 2022. Previous Super Bowl Halftime Show headliners include Maroon 5, Prince, No Doubt, Madonna, Beyoncé and Justin Timberlake, among many others.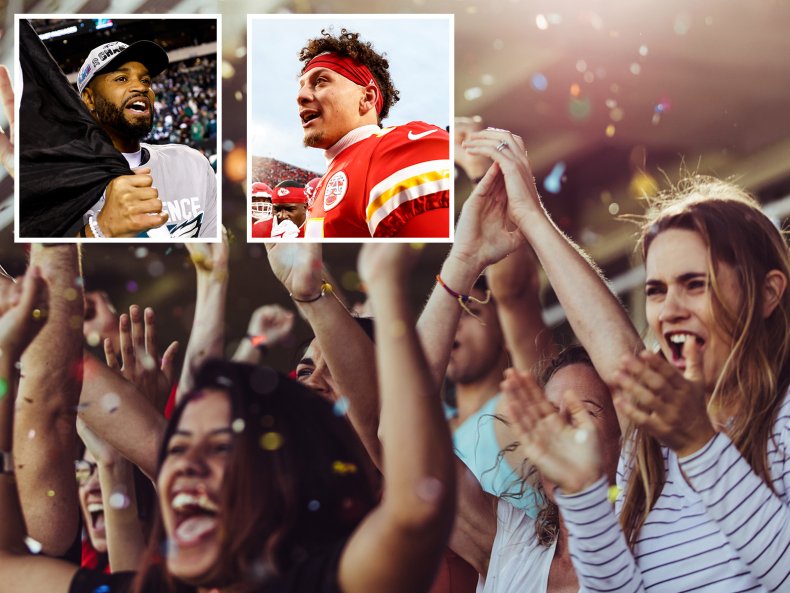 Rihanna revealed she was the headliner last September by posting a photo on social media of her hand holding a football.
Super Bowl 2023 time and date
Super Bowl LVII airs on Sunday, February 12 at 6:30 p.m. ET, 3:30 p.m. PT, and 11:30 p.m. GMT. If you're in Australia, it begins at 10:30 a.m. AEDT on Monday morning.
We won't know exactly when the Halftime Show will happen considering the duration of the first half of the game will vary due to it being a live sporting event.
Here's how to watch and live stream Rihanna's highly-anticipated comeback, which will mark the first time she's performed a concert in five years.
How to watch the Super Bowl 2023 Halftime Show free online
There are many ways to watch the Super Bowl and the Halftime Show for free online.
The event will be on fuboTV, which offers a free 7-day trial for new members. The TV service will be showing 4K Super Bowl live streams on FOX and it will allow users to watch the game on NBC, as well.
In the U.S., FOX will be the main channel showing the game. If you don't have cable, it is also available on DirecTV Stream, Hulu + Live TV and YouTube TV, which all offer free trial subscriptions for eligible subscribers.
How to live stream the Super Bowl 2023 Halftime Show free online
There are several ways of live streaming the show.
You can stream the game and show on FOXSports.com and the FOX Sports app.
If you're in the United Kingdom, BBC iPlayer will be offering a free live stream. In Australia, 7Plus is live-streaming the event. In Mexico, football fans can stream the Super Bowl on 7Azteca.