How to Watch, Live Stream Trump's Remarks in Atlanta, Georgia on Rebuilding U.S. Infrastructure
President Donald Trump will discuss "rebuilding" U.S. infrastructure during a public address in Atlanta, Georgia, Wednesday afternoon. He is scheduled to deliver remarks beginning at 3:10 p.m. ET, according to the White House.
Viewers can access a live stream of the event through the White House's official website and YouTube channel. C-Span will also stream Trump's remarks live, both online and on television.
Trump is expected to unveil a federal order that accelerates environmental reviews of major infrastructure projects during Wednesday's upcoming address, which the White House called "Remarks on the Rebuilding of America's Infrastructure: Faster, Better, Stronger" in its official description.
"President Trump will visit the UPS Hapeville Airport Hub in Atlanta, Georgia to announce the implementation of a new policy allowing for expedited infrastructure projects in the Atlanta area and across the United States," a White House official said in a statement to Newsweek on Wednesday. "The President will deliver remarks at the Hub, where he is expected to champion his historic actions to cut red tape, and remove burdensome regulations."
Trump's anticipated announcement comes seven months after his administration first proposed an order to amend terms included in the National Environmental Policy Act (NEPA). Enacted in 1970, the law established a regulatory framework to ensure the construction of major roads, railways, highways and bridges complied with environmental safety protocols.
"Complying with the regulatory requirements has become unnecessarily complex and time consuming and has delayed important infrastructure projects," the White House's Economic Advisory Council said in a statement released in January.
At the time, Trump had directed his administration's Council on Environmental Quality (CEQ) to redraw federal guidelines related to NEPA regulations in efforts to speed up infrastructure projects. Trump has discussed "rebuilding America's infrastructure" throughout his presidency, primarily through the lens of economic opportunity.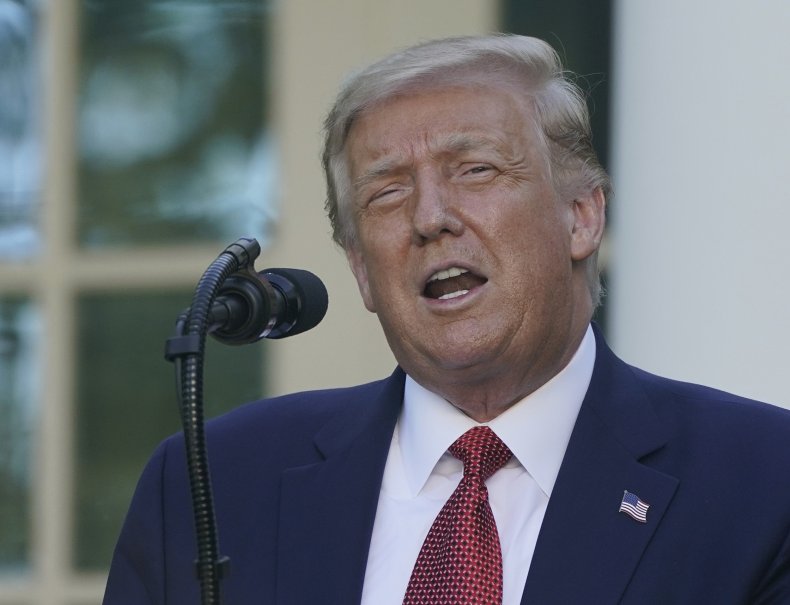 "Greater infrastructure investment brings broad benefits, including reduced commute times, fewer accidents, more efficient and profitable firms, and greater employment," the advisory council said in its January statement.
Trump signed an executive order in early June that allowed CEQ to provide "appropriate flexibility" to agencies in terms of their compliance with NEPA. The order said circumstances caused by the novel coronavirus pandemic necessitated taking "actions with significant environmental impacts without observing the regulations [stipulated by NEPA]."
The Trump Administration's efforts to loosen regulatory processes for infrastructure construction are widely criticized by environmental advocates, who warn of grave consequences to air quality, wildlife, climate and public health.