How to Watch, Livestream Biden's First Joint Address to Congress
President Joe Biden will deliver his first speech before a joint session of Congress on Wednesday, the latest a president has appeared the first time before Congress in 40 years.
Biden's speech isn't considered an official State of the Union address, as it's his first speech before Congress. The former president is likely to highlight the American Rescue Plan, a $1.9 trillion relief package; his infrastructure proposal; and the need to tackle inequality in America.
C-SPAN will broadcast Biden's address, which is set to begin at 9 p.m. EDT, on TV and online.
In her invitation to deliver the address, Speaker of the House Nancy Pelosi noted that when Biden took office he pledged that "help is on the way" and credited him with delivering on that promise.
White House press secretary Jen Psaki said Biden had been eager to deliver the address since he was inaugurated and was "looking forward" to it. Psaki added that the president will discuss all of his priorities and his "commitment to building the economy back better, getting the pandemic under control [and] address the challenges we face around the world."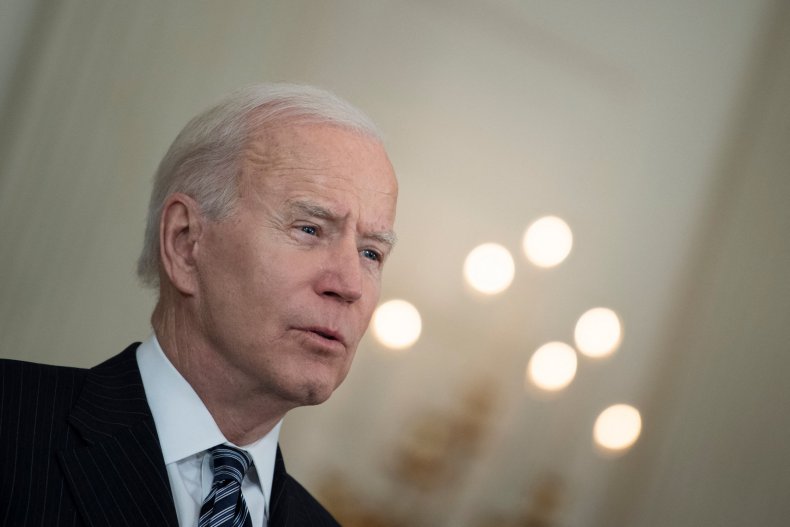 The last six presidents delivered their first congressional addresses in February. In January, Biden said he would make his first appearance before a joint session of Congress and lay out his "Build Back Better" recovery plan. Psaki denied there was ever a commitment to make a speech in February and said the White House was "in touch" with congressional leaders about a timeline.
Besides coming later in the year, Biden's address is likely to be different from his predecessors' speeches because it comes amid a pandemic. Guests are not likely to be present during the address, as there are COVID-19 restrictions on how many people can gather at one time. Also, it's possible legislators could be required to sit multiple seats away from each other.
This year, there will be two responses to his address—one from the Republicans, as is customary with a Democratic president, and one from progressives. Senator Tim Scott will deliver the Republican address, which he said is an honor.
"I'm as confident as I've ever been in the promise and potential of America and look forward to sharing my vision for our nation with all of you," Scott said in a tweeted statement.
Democratic Representative Jamaal Bowman will deliver a response on behalf of the progressive wing of the Democratic Caucus. He told NBC News his intention is to give Biden credit where credit is due and highlight what needs to be done.