How to Watch, Livestream Joe Biden's Presidential Acceptance Speech Tonight
Former Vice President Joe Biden has defeated Donald Trump to become the 46th president of the United States on Saturday. This evening, Biden will formally give his acceptance speech from Wilmington, Delaware.
The acceptance speech is also expected to include remarks from Biden's running mate, Kamala Harris, the first woman and woman of color to ever hold the position of vice president.
Here's how to watch:
Time: Approximately 8 p.m. ET
TV: Most major news networks are expected to carry (CNN, FOX News, MSNBC, ABC, CBS, NBC, etc.)
Live Stream: PBS NewsHour will live stream event, and you can click on the link below to watch.
Biden is expected to use his acceptance speech as a call to unify Americans after four years of polarization under President Trump.
In his first comments on Saturday about the outcome, Biden ensured the country that he be a president "for all Americans."
"America, I'm honored that you have chosen me to lead our great country. The work ahead of us will be hard, but I promise you this: I will be a President for all Americans — whether you voted for me or not. I will keep the faith that you have placed in me," Biden tweeted in his first remarks on Saturday.
On Saturday, the former vice president was called to victory from major news networks after receiving a majority lead in the battleground state of Pennsylvania. The tightly held race came down to the wire as Biden and Trump fought to gain electoral votes from Pennsylvania, Georgia and Nevada.
Biden received more votes than any other presidential candidate in history, bringing in over 74 million votes, or 50.5 percent of the popular vote.
On his third attempt at winning the presidency, Biden has become the oldest person headed for the White House, and the second Roman Catholic president in American history. He is scheduled to take the oath of office on January 20, 2021.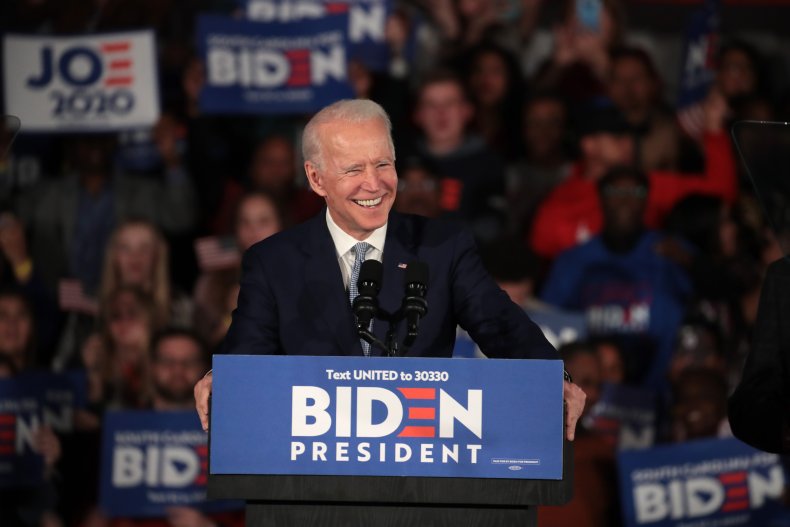 Celebrations could be felt across the country, as supporters of the former vice president took to the streets in Philadelphia, New York City, Washington D.C., and Wilmington, Delaware.
Harris shared a video of her calling Biden to congratulate their shared success, saying "We did it!'
Tonight's acceptance speech is expected to include fireworks, a light-show, and a drive in rally as Biden supporters gather to celebrate the beginning of a new presidency.
As of Saturday afternoon, Trump has said he will not concede the race, and will challenge the results in court.
"The simple fact is this election is far from over. Joe Biden has not been certified as the winner of any states, let alone any of the highly contested states headed for mandatory recounts, or states where our campaign has valid and legitimate legal challenges that could determine the ultimate victor," his campaign said in a statement.
"Beginning Monday, our campaign will start prosecuting our case in court to ensure election laws are fully upheld and the rightful winner is seated."
The Biden campaign has stated that they will meet every legal challenge presented by Trump, but feel confident that none of the cases will affect Biden's victory.
"The Republican legal claims are utterly baseless and have failed and will continue to fail in the courts," said Bob Bauer, a senior adviser to the Biden campaign.