How to Watch and Live-stream Thursday's Democratic Debate in Brooklyn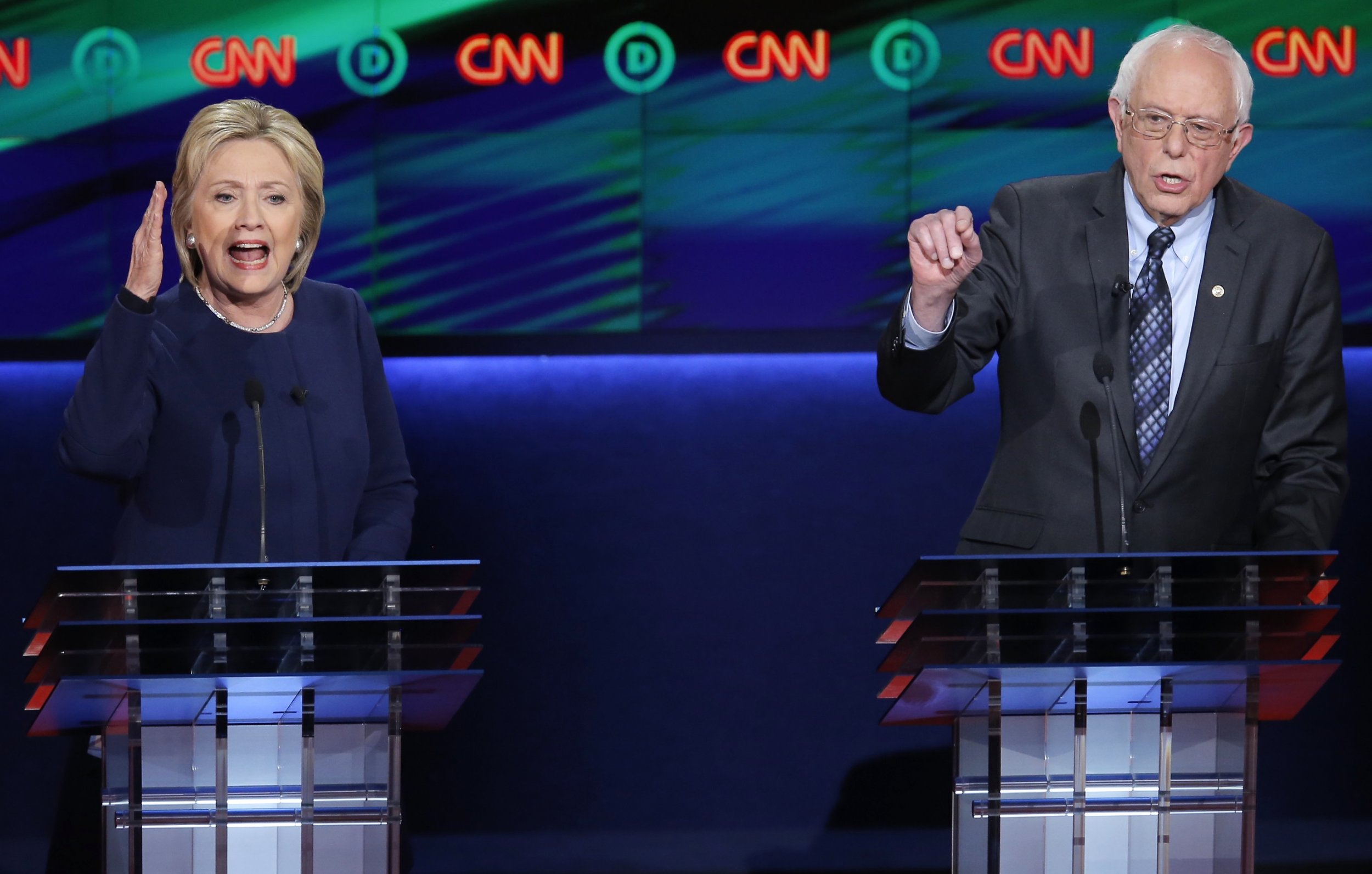 The Democratic race quickly is converging on Brooklyn, where Bernie Sanders was born and where Hillary Clinton houses her presidential headquarters. On Thursday night, all eyes will be on the New York City borough as it hosts the party's next debate, just five days before the state's crucial primary on April 19.
Clinton and Sanders haven't faced off in this kind of forum since they met in Miami on March 9 before the Florida primary. After much back-and-forth about when and where their next debate would take place, the two candidates ultimately agreed on Thursday in Brooklyn. Part of the delay stemmed from earlier in the primary season, when the Democratic National Committee had warned the contenders against participating in debates it had not sanctioned. For months, Sanders blasted the DNC for not scheduling more forums.
The two-hour debate will air live on CNN beginning at 9 p.m. Eastern time from Duggal Greenhouse in the Brooklyn Navy Yard. The debate also will be live-streamed online at CNN.com and across the network's mobile platforms for all users, with no logging in to an account required. CNN International and CNN en Español also will simulcast the debate. Voters also can listen to Sirius XM satellite radio channel 116, and social media users can follow along using the hashtag #DemDebate.
CNN's Wolf Blitzer will host the event and be joined by chief political correspondent Dana Bash and NY1 host Errol Louis. NY1 is part of Time Warner Cable, which owns CNN.
[Related: Bernie Gets Big Applause in Hipster Brooklyn]
Recent polls show Clinton is ahead of Sanders in New York by double digits, with a strong lead among African-Americans and Democrats 45 and older. Overall, the former secretary of state has 1,758 delegates, and the Vermont senator has 1,069. Either contender needs to reach a total of 2,383 delegates to win the party's nomination.
Clinton, long the front-runner in the Democratic race, has lost momentum in recent weeks. She is hoping to bounce back after losing ground to her opponent, most recently in Wyoming and Wisconsin. Defeating Clinton in New York, which she represented as a senator for eight years, would be a huge win for Sanders. His best chances seem to come among a strong showing of younger voters and in the economically distressed portions of upstate New York, a region that shares a border with the senator's adopted state of Vermont.
After they face off in New York, Clinton and Sanders will fight for a slew of primaries on April 26, in Connecticut, Delaware, Maryland, Pennsylvania and Rhode Island.
Earlier on Thursday night, Republican candidates John Kasich and Ted Cruz will participate in separate MSNBC town halls. Their top opponent, front-runner Donald Trump, holds a double-digit lead in New York. He was born in the borough of Queens.