How to Watch and Live-Stream Sunday's Democratic Presidential Debate in Flint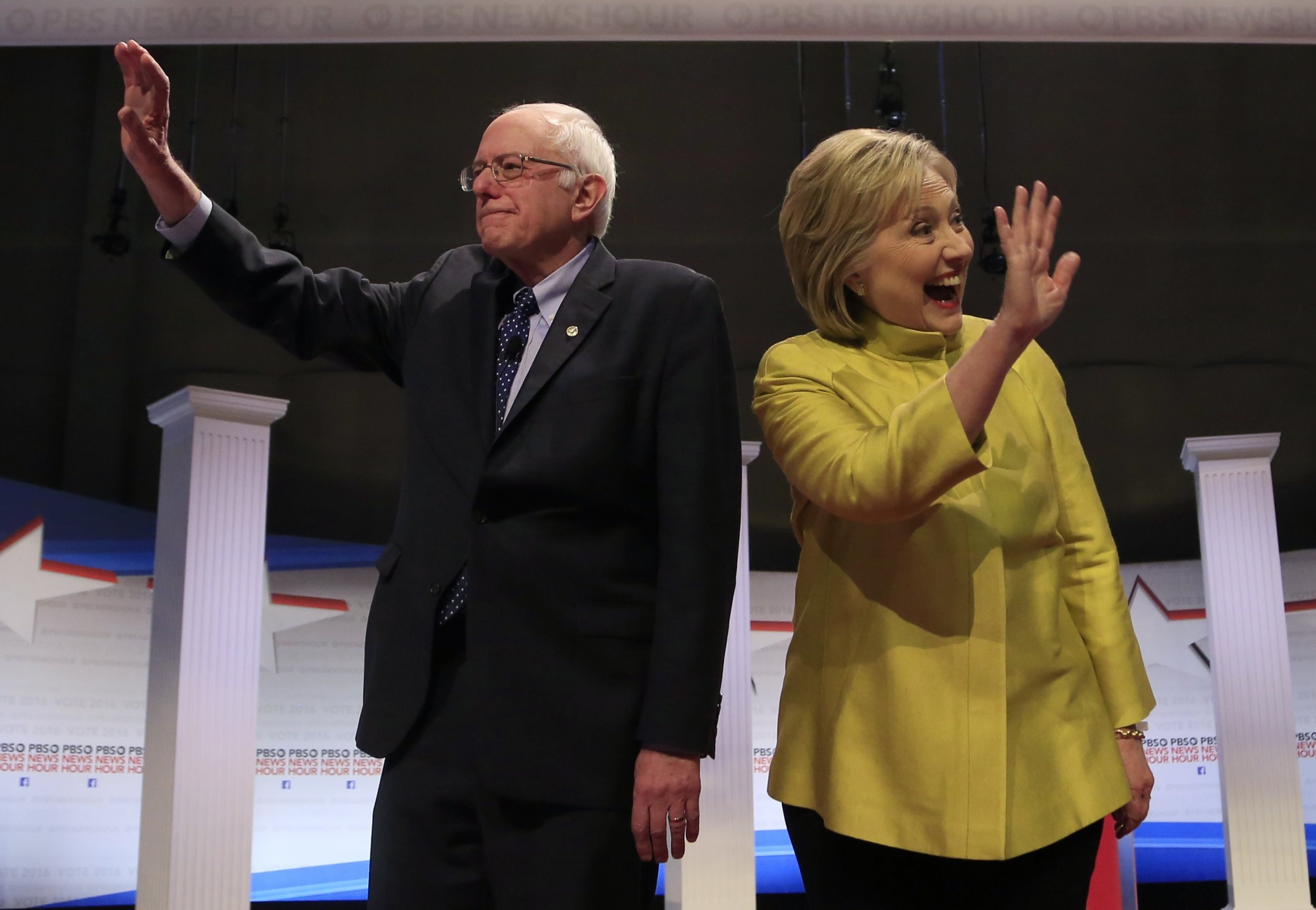 Hillary Clinton and Bernie Sanders will face off Sunday night in Flint, Michigan, a city that is in the midst of a crisis involving lead-laced water.
The Democratic presidential candidates will meet for the first time since Clinton's multi-state wins in the South, as well as in Massachusetts and American Samoa, on Super Tuesday. Clinton was the clear winner, despite Senator Sanders taking home four victories that night, including in his home state of Vermont.
CNN will host the debate, which will take place just two days before Michigan's primary election on March 8. The forum will be streamed on CNN.com beginning at 8 p.m. ET from the Whiting, a performing arts venue on the campus of the Flint Cultural Center. For viewers who prefer to watch it on television, the event will be live on CNN. Social media users can follow along using the hashtag #DemDebate. The network's Anderson Cooper will moderate along with Don Lemon.
[Related: March Presidential Primary Election, Caucus and Debate Calendar]
The water contamination crisis in Flint, a majority black city of about 100,00 residents, has become a national issue that has seeped into the presidential election. It began with a 2014 decision to switch the city's source of water from Detroit's system to the Flint River without accompanying treatments for the higher lead levels, all to save money.
Shortly after, residents complained about their water looking, smelling and tasting strange. More than a year later, tests showed elevated lead levels in the water and in the blood of some residents—including children. The state again switched the city's source to Detroit's water in October 2015, but active response from all levels of government was delayed.
The GOP contenders hesitate to comment on the crisis because Michigan Governor Rick Snyder, who has faced much criticism for the slow response, is a Republican. But both Clinton and Sanders have spoken out against Snyder and have suggested his handling stemmed from racial injustice.
The two Democratic candidates have campaigned in Flint. Clinton, who has a strong lead over Sanders in Michigan, is airing an advertisement in the state that focuses on the contamination, while Sanders has called for Snyder to resign. They likely will expand on their views at the debate.
The forum will occur the same day as the Democratic primary in Maine. Clinton and Sanders will meet again shortly after, for their next debate Wednesday, a day after their party's primaries in Michigan and Mississippi.
On the Republican side, the candidates met Thursday for their 11th debate, in Detroit, and now are gearing up for voting in four states on Tuesday.