How to Watch and Live-Stream Thursday's Republican Debate in Miami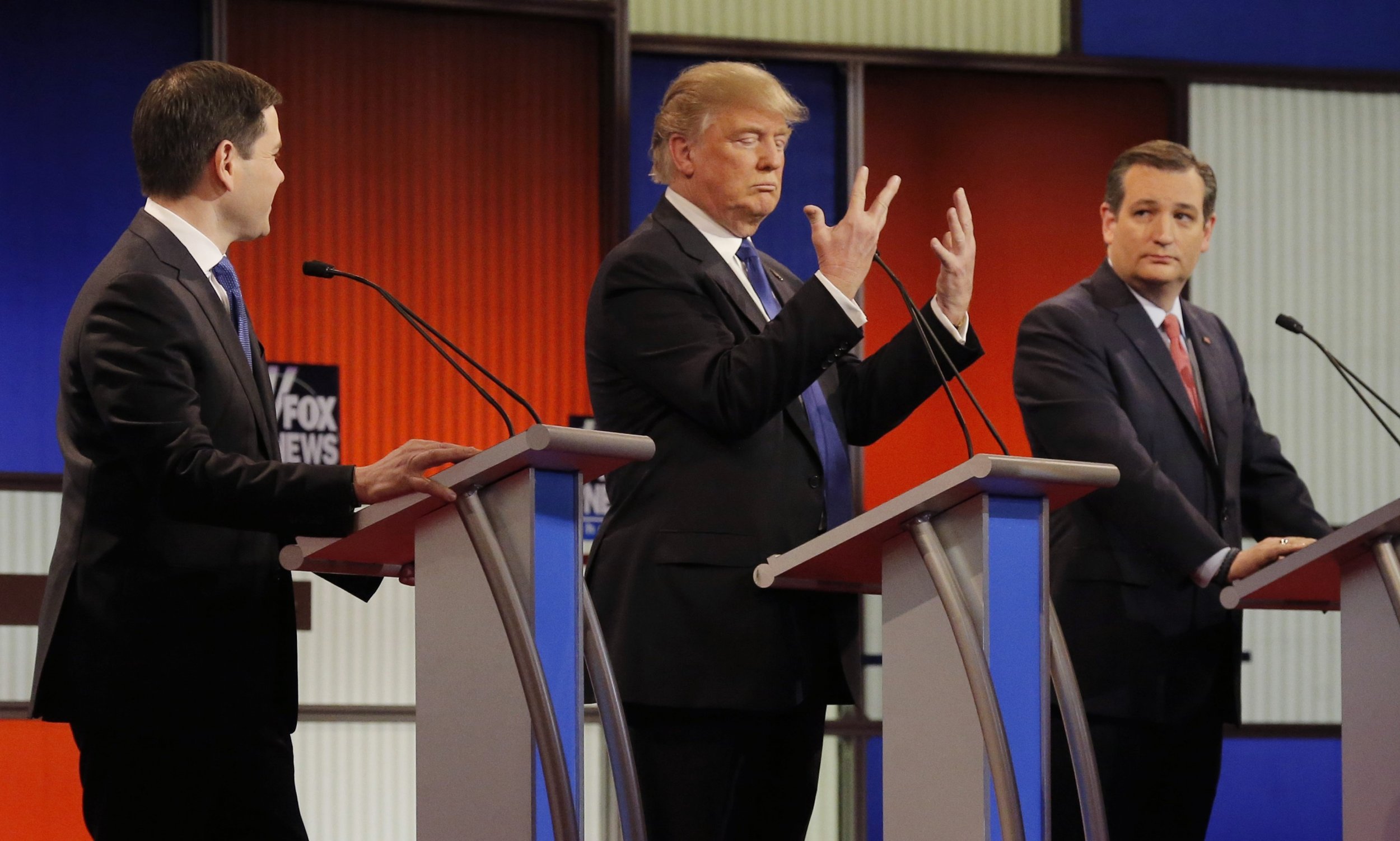 On Thursday night in Miami, the four remaining Republican presidential candidates will meet on stage ahead of the crucial March 15 primary in Florida.
Who Will Host and Where?
CNN, The Washington Times and Salem Media Group will co-host the party's 12th debate at the University of Miami.
When, Who and How?
The event will begin at 8:30 p.m. ET and include Donald Trump, Ted Cruz, Marco Rubio and John Kasich. Real estate mogul Trump will be fresh off of his three wins in Michigan, Mississippi and Hawaii on Tuesday night, and Texas Senator Cruz from his victory in Idaho.
The forum will broadcast live on CNN and stream online at CNN.com, without requiring users to login. It will simulcast on CNN International and CNN en Español, and Salem Radio Network will serve as the exclusive radio provider. Social media users can follow along using hashtag #GOPDebate.
[Related: March Presidential Primary Election, Caucus and Debate Calendar]
CNN's Jake Tapper will moderate and be joined by the network's Dana Bash, Salem talk radio host Hugh Hewitt and the newspaper's Stephen Dinan, who will ask additional questions.
What's New With the Candidates?
The next debate comes on the heels of the Republicans' heated March 3 forum in Detroit. Florida is one of six Republican nominating contests scheduled for March 15, when its winner takes all of the delegates. Rubio, whose home turf is the Sunshine State, has emphasized the importance of a Florida win for the future of his campaign. The most recent polls show him closing in on front-runner Trump, but it remains unclear whether the senator can emerge as the victor.
While Trump and Cruz continue to gain momentum in primaries and caucuses, Rubio currently only has wins in Minnesota and Puerto Rico. Kasich, the Ohio governor, is looking ahead to the March 15 primary in his home state of Ohio. He doesn't have any victories.
What's Next?
Two days after the debate, residents in the District of Columbia and Guam will hold their GOP-nominating events. The Republican contenders won't meet again for a debate until March 21 in Salt Lake City.