How to Watch, Livestream Trump at Georgia Rally for GOP Candidates Loeffler, Perdue
Donald Trump is scheduled to visit southern Georgia on Saturday to support the state's GOP senatorial candidates, Kelly Loeffler and David Perdue, as they campaign to defend their congressional seats ahead of January's runoff elections.
The president will appear at a rally for both candidates, which is being hosted by the Republican National Committee. The event begins at 7 p.m. ET at Valdosta Regional Airport in Valdosta, Georgia, according to the Trump campaign.
Those who are interested in physically attending the rally can register as many as two tickets through the campaign's website and are permitted to arrive after 3 p.m. ET, when doors will open.
C-SPAN will air the rally live on television and online. NBC affiliate WXIA-TV in Atlanta will share livestreams of the event on its website and YouTube channel.
Loeffler and Perdue will appear along with Trump. Lauren "Bubba" McDonald, a candidate for public service commissioner, will also be present, in addition to "other Republicans in Valdosta," the Trump campaign said.
The rally will take place on the heels of Georgia's election certification, which it carried out for the second time this past week. The state initially certified its results for President-elect Joe Biden on November 20, but the Trump campaign requested a formal machine recount shortly thereafter. In Georgia, state law permits a losing candidate to request a ballot audit when voter support margins between two contenders are lower than 0.5 percent.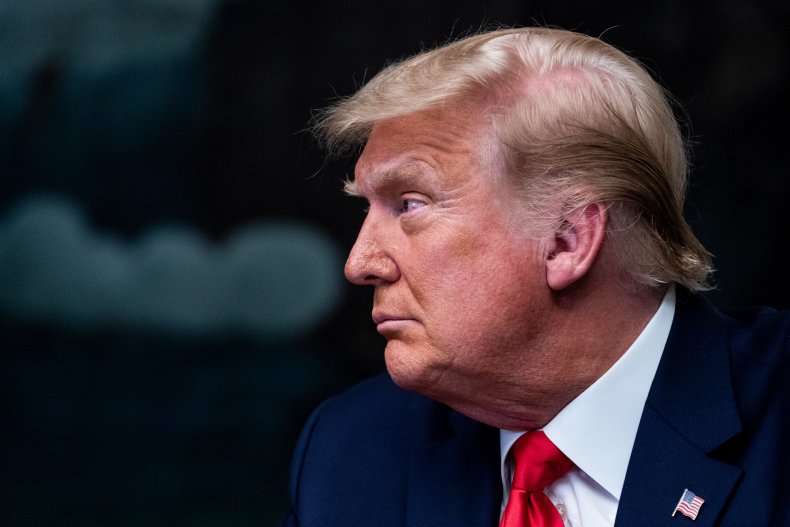 As Georgia's election workers initiated multiple rounds of presidential ballot counting over the past five weeks, results indicated that Biden won the Southern state by receiving about 12,600 more votes than Trump, with a margin of about 0.2 percent.
Georgia's most recent audit followed the initial statewide ballot count and a subsequent manual recount of votes to verify that the electronic tabulation machines worked properly. Despite these procedures, Trump and his campaign continue to claim, without evidence, that misconduct and fraud cost him the election in Georgia.
Georgia is just one of several U.S. states that became the target of unsubstantiated fraud claims from Trump's campaign after the election. Biden earned a majority of the popular vote in all the states targeted.
As election workers pursued the formal ballot recount, Trump insisted results would not be legitimate unless signature-matching procedures were added to recheck absentee voters' identification. This was not possible, since officials are trained to separate mail ballots from their respective envelopes—for privacy purposes—after verifying signatures.
"The best way to insure a @KLoeffler and @sendavidperdue VICTORY is to allow signature checks in the Presidential race, which will insure a Georgia Presidential win (very few votes are needed, many will be found). Spirits will soar and everyone will rush out and VOTE!" Trump tweeted late Thursday night.
Politicians and political action committees are pouring resources into the runoff elections between the two senators and their Democratic challengers, Raphael Warnock and Jon Ossoff. The outcomes of the January 5 races will determine whether Democrats are able to gain control of the U.S. Senate.
At present, the Democrats hold 48 seats, compared with 50 for the Republicans. If Warnock and Ossoff both win, the Senate will be evenly divided and Vice President-elect Kamala Harris will cast any tiebreaking votes.