How to Watch, Livestream Whistleblower Rick Bright's Congressional Testimony Thursday
Immunologist and former U.S. government health official Rick Bright will testify before the House Committee on Energy and Commerce's health subcommittee Thursday morning.
The infectious disease specialist is expected to discuss his recent removal from the Department of Health and Human Services' top medical agency and alert Congress to the consequences of the new coronavirus pandemic if the White House fails to adjust its response. A prepared copy of Bright's testimony was released on Wednesday ahead of his upcoming appearance.
The subcommittee hearing is scheduled to begin at 10 a.m. EDT on Thursday, with a live stream available to watch via the Energy and Commerce Committee's YouTube channel, or using the player below. The hearing is entitled, "Protecting Scientific Integrity in the COVID-19 Response," according to the committee's description. C-SPAN will broadcast the hearing live as well.
Bright led the Department of Health and Human Services' Biomedical Advanced Research and Development Authority (BARDA) from November 2016 until several weeks ago. On April 21, he was fired from his position as the authority's director and "involuntarily transferred to a more limited and less impactful position" within the National Institutes of Health, he said in his testimony remarks.
"I believe this transfer was in response to my insistence that the government invest funding allocated to BARDA by Congress to address the COVID-19 pandemic into safe and scientifically vetted solutions, and not in drugs, vaccines and other technologies that lack scientific merit," the remarks continue. "While my intention in testifying today is to be forward looking, I spoke out then and I am testifying today because science – not politics or cronyism – must lead the way to combat this deadly virus."
Last week, Bright filed a whistleblower complaint alleging he was removed after refusing to promote the widespread use of chloroquine and hydroxychloroquine, anti-malaria medications that President Donald Trump has supported as treatments for the new coronavirus. Although the Food and Drug Administration (FDA) authorized emergency use of the drug for certain patients who have contracted the respiratory syndrome in March, it has emphasized that there are no formally approved medical countermeasures to address the disease.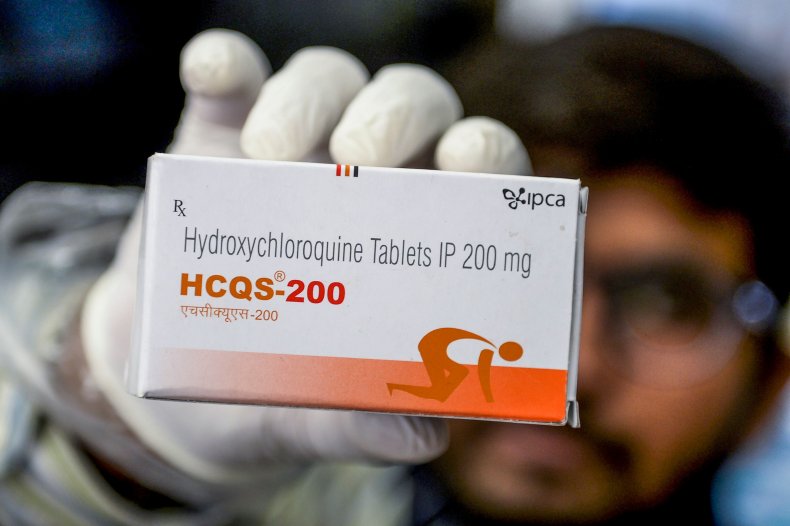 BARDA is the chief federal office tasked with developing measures, including vaccines, treatments and diagnostic assessments, to combat emerging diseases like the new coronavirus. In his whistleblower complaint, Bright expressed his frustration over the federal government's response to the U.S. outbreak and accused officials of disregarding scientific recommendations.
During a recent CBS News Interview, he said the administration could have prevented the nation's high incidence of virus cases and deaths if it had implemented mitigation procedures more quickly.
Trump responded to Bright's whistleblower complaint on May 6, calling him a "disgruntled employee that's trying to help the Democrats win an election."