Republican Representative Marjorie Taylor Greene will appear at a hearing today in Atlanta after a group of Georgia's voters challenged her eligibility to run for re-election, saying she aided the deadly Capitol riots of January 6, 2021.
Greene will testify under oath before a state administrative judge about her role in the attack on the Capitol, which disrupted Congress certifying the presidential victory of Joe Biden.
The challenge was filed on March 24 with the Georgia secretary of state's office by a group of five voters in Greene's congressional district represented by national election and campaign finance reform group Free Speech for People.
It says that Greene helped facilitate and "engaged in an insurrection to obstruct the peaceful transfer or presidential power," an action that they believe disqualifies her from serving as a Member of Congress under the 14th Amendment.
Under the 14th Amendment, also known as the Insurrectionist Disqualifications Clause, anyone "who, having previously taken an oath, as a member of Congress [...] to support the Constitution of the United States, shall have engaged in insurrection or rebellion against the same" is barred from serving in Congress. The voters who filed the challenge against Greene's re-election believe the Representative took part in the January 6 insurrection.
The complaint against Greene mentions tweets and statements from the politician issued before January 6, which the group of voters say show Greene's role in supporting the riots.
"While private citizens discussing the overthrow of the government over a few beers does not amount to engaging in insurrection, when a Member of Congress publicly encourages her supporters to engage in insurrection, as the evidence shows Greene did, she has provided 'useful' support to the insurrection and therefore engaged in insurrection," the complaint reads.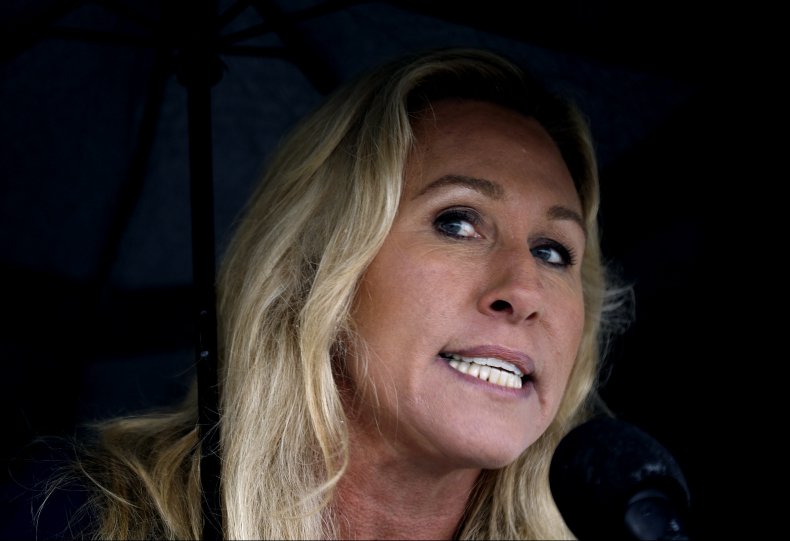 Greene, who is running for re-election in the 2022 midterms and filed for her candidacy on March 10, responded to the challenge with an email where she denied having any part in the riots. "I've never encouraged political violence and never will," she wrote.
"I'm not accused of anything because I did nothing wrong," Greene said during a local news interview with Tennessee-based news station WTVC this week. "I don't care what the lawsuit says. I did nothing wrong. And this is a scam, okay? So I'm not entertaining this."
Greene attempted to block the challenge, which she said was unconstitutional, but her appeal was denied by a federal judge in Atlanta, and the hearing is set to take place on Friday at 9:30 ET.
The hearing will be accessible through a number of platforms, including:
- Free Speech for People's YouTube channel;
- Cable-Satellite Public Affairs Network (C-SPAN);
- Meidas Touch.
Greene was one of the 147 Republicans in Congress who objected the certification of Biden's presidential victory and has been accused of spreading the lie that the 2020 election had been stolen.
After January 6, she claimed that the insurrection was not an insurrection at all and even claimed that the riot might have been instigated by the FBI "to ensnare, target, and trash a political movement," as she told Real America's Voice.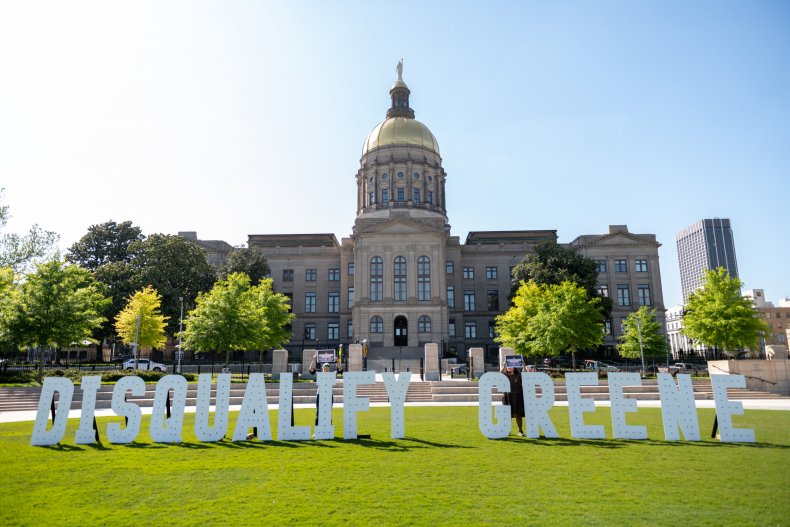 "This hearing is about more than just Marjorie Taylor Greene," reads a statement published on Thursday by Free Speech for People.
"This is about ensuring that any elected official who takes an oath to defend our Constitution and then engages in insurrection is barred from holding public office again, as mandated by Section 3 of the 14th Amendment, the Insurrectionist Disqualification Clause. Greene and her insurrectionist allies pose a dangerous threat to the future of our democracy that will only grow without accountability."