How to Watch Mark Zuckerberg Libra Testimony After Alexandria Ocasio-Cortez Opens DMs for Public Questions
Facebook CEO Mark Zuckberg will face public scrutiny again as he comes up against congressional questions over the social media giant's plans to launch its own cryptocurrency next year.
The co-founder of the multi-billion dollar company is due to appear before members of the House Financial Services Committee this morning as they seek to understand more about Facebook's proposed digital currency Libra and the accompanying wallet app Calibra.
His appearance before the committee after the Calibra boss David Marcus came under the scrutiny of its members in July—a month after Libra was announced.
Facebook unveiled details of its proposed cryptocurrency in a June blog post, which revealed that the digital money would run on blockchain technology and be purchased with paper currencies such as dollars and pounds.
It also said the cryptocurrency would be governed by partners in the non-profit Libra Association group—which includes Facebook, Uber and Spotify among its founding members.
But the company's major cryptocurrency proposal has not got off to the best of starts since the June announcement, with several founding members dropping out of the Libra Association and global regulators scrutinising plans for the new money.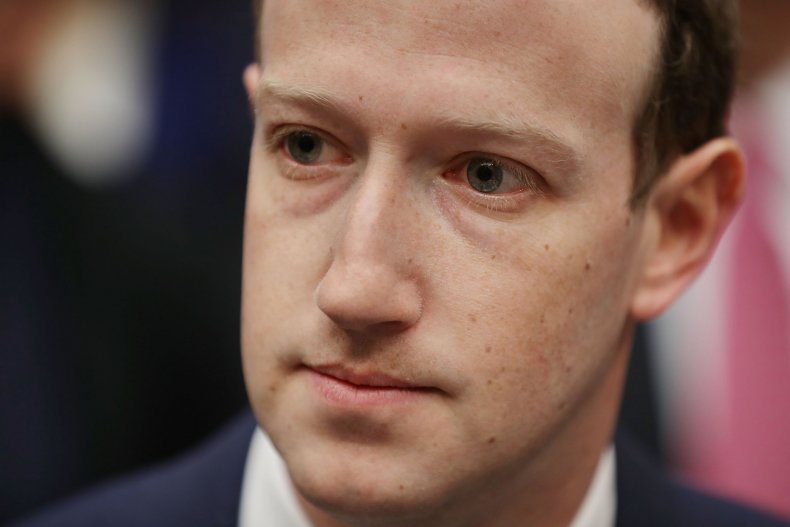 The House Financial Services Committee will today heap further questions on the cryptocurrency due to launch in early 2020, signaling in a memorandum published ahead of the hearing that it could raise questions about how Facebook intends to protect the financial data of Libra users.
Zuckerberg could also face scrutiny of other Facebook operations after House Democrat and Financial Services Committee member Alexandria Ocasio-Cortez called on her social media followers to propose questions they wanted her to put before the Facebook CEO.
In a tweet yesterday, the representative of New York's 14th Congressional district asked followers what questions they would put to Zuckerberg if they had five minutes to grill him.
After receiving a drove of suggested questions—touching on topics ranging from the impact of social media on children to algorithm transparency and the role of Facebook in elections—the freshman congresswoman opened her private messages.
"Many of you have commented with 'DM me' - so I am opening my DMs for tonight and tomorrow for question recommendations," she tweeted. "(That said, your question is more likely to be read if you comment instead because RIP my DMs for real. The things we do in the name of public service.)"
Although it is not yet known exactly what questions Ocasio-Cortez and other members of the House Financial Services Committee will put to Zuckberg at his testimony in Washington D.C. this morning, the Facebook CEO's testimony—published by the committee—suggests he is pre-empting questions about how Libra users' financial details will be kept secure and whether Facebook will work with regulators before backing the release of the cryptocurrency.
We understand that whatever approach we take to promote financial inclusion must address regulatory concerns, including money laundering and terrorism financing, sanctions, and potential currency disruption and systemic risk," Zuckerberg said in his testimony.
"I know that the Libra Association is mindful of those things as it proceeds, and at Facebook, we're focused on those concerns as we explore what we can do as a company to address financial inclusion."
The Facebook chairman also promised that the social media giant would "not be part of launching the Libra payments system anywhere in the world" until it had the approval of U.S. regulators.
Zuckberg last appeared before Congress in April 2018 and seemed untroubled by questions put to him by Senators following the Cambridge Analytica scandal.
When is the hearing?
Mark Zuckerberg will appear before the House Financial Services Committee on Capitol Hill at 10 a.m. ET or 7 a.m. PT.
How can I watch the hearing?
The hearing will be available to watch on several broadcast platforms, with a livestream of the hearing set to be hosted on the House Financial Services Committee website and YouTube from 10 a.m. ET.
C-Span3 will also livestream the Facebook chief executive's latest testimony in front of Congress on TV sets and online.