How To Watch 'The Masked Singer' Season 3 After The Super Bowl
Reality TV fans are in for a treat after the 2020 Super Bowl. The third season of The Masked Singer will air on Fox directly after the football extravaganza.
Though Sunday night will ring in the new season, the schedule will change for subsequent episodes. The Masked Singer will return to its normal 8 p.m. ET Wednesday time slot on February 5, meaning two episodes will air this week.
The Masked Singer is a celebrity singing competition with a cast full of mystery guests. Each week, some of the masked celebrities—who are all dressed in extravagant costumes—take the stage to sing a song. A second round decides which singer will go home. When eliminated, the celebrity takes their mask off and reveal their identity.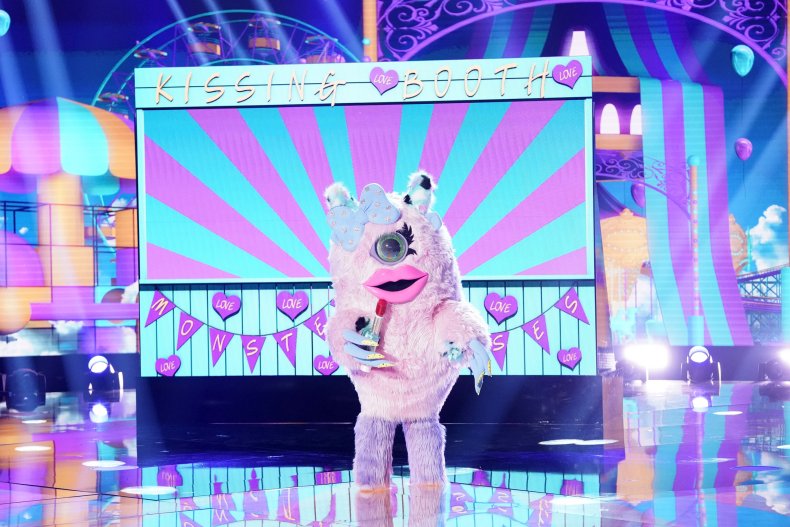 Some of the Season 3 masks were revealed in the weeks leading up to the premiere. They include Banana, Robot, Iguana, Taco, Miss Monster, Mouse, Frog, Llama, Kangaroo, Turtle, Astronaut, White Tiger, Swan and Kitty, according to Entertainment Weekly and Variety.
One mask for Season 3 looks familiar to a past contestant. Miss Monster appears to be a female version of T Pain's Monster costume from Season 1. The musician ultimately won that season.
While the identities of the celebrities behind the masks are kept under wraps by Fox, that hasn't stopped fans from coming up with theories. Paris Hilton is a leading guess for many Masked Singer viewers. The heiress is known for loving pink and carrying her dog with her nearly everywhere. Some pointed out those traits in a preview for Mouse.
A house number, 3340, and reference to Beverly Hills could also represent one of Hilton's past residences, according to Talent Recap.
Fan theories for the show have sparked multiple conspiracies and guessing games on Twitter. Last season, many online conversations were right, including one that rock singer Chris Daughtry was under the Rottweiler suit, which was proven in the finale. Another conversation surrounded the identity of Flamingo, who fans thought to be former Cheetah Girl and current The Real co-host Adrienne Bailon. Bailon claimed she had no involvement in the show but was later revealed as Flamingo.
The Masked Singer Season 2 ended in December. The Fox won the competition and was revealed to be Wayne Brady. Daughtry was the runner up. The show's face-off format, which forces the bottom two celebrities to a singing battle for safety, was new in the second season.
So far, The Masked Singer has not announced any changes to the show's Season 2 features. It will return with the same judges, Nicole Scherzinger, Robin Thicke, Jenny McCarthy and Ken Jeong, along with host Nick Cannon. A few celebrity guest judges have been announced for Season 3, including Jamie Foxx for the premiere episode, Leah Remini and Jason Biggs, according to Variety.
How To Watch 'The Masked Singer' Season 3 After The Super Bowl | Culture