How to Watch 'MasterChef' Season 12 Online
MasterChef is back and this time it's all about the comeback as 40 previous contestants compete for a chance at redemption.
The budding home cooks are all keen to impress judges Gordon Ramsay, Aaron Sanchez and Joe Bastianich for a spot in the Top 20 in the new season, which has been aptly titled "Back to Win."
With everything to play for, the past MasterChef and MasterChef Junior chefs will do all they can to get another shot at winning the coveted title of MasterChef and a $250,000 grand prize.
Here is everything you need to know about how to watch the reality competition show, both on TV and online.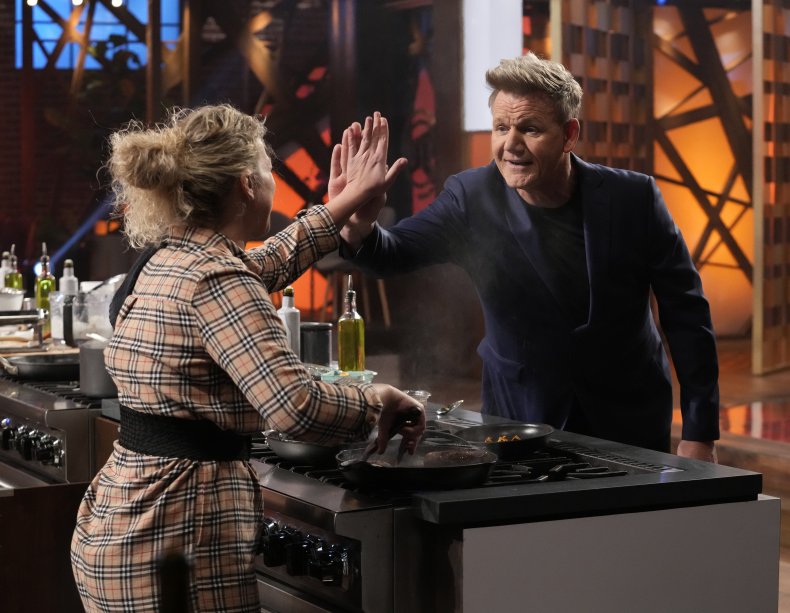 How to Watch 'MasterChef' Season 12 Online
MasterChef is being released by Fox, as it has done in previous years, and it will premiere on the network on Wednesday, May 25.
The first episode will air at 8 p.m. ET and PT on Fox, presenting the first round of contestants auditioning to get into the Top 20 and beyond.
So far, it is known that there will be several "Audition Battles" between the past contestants that made it into the Top 40, and they will compete in groups of four with the top two making it into the next round.
A first-look preview has revealed 20 of the aspiring cooks already, but whether all of the contestants that appear in the clip will be in the Top 20 will be revealed after the audition episodes have been released.
While the show will air on Fox, it will also be available online for those who do not have access to cable.
Fox livestreams its shows on the network's official website, so fans can choose to watch the episode as it airs online rather than on the TV.
Also the network has FOX NOW, a website and app that allows viewers to watch shows live and on-demand through a TV provider login.
If a viewer heads onto FOX NOW after the episode has started airing they will also be able to restart the live TV show from the beginning so that they don't miss a moment of the action.
Fans of MasterChef can also watch live TV cable-free with an account on YouTube TV, which provides users with a free trial and also has a limited-time subscription offer of $54.99 per month for the first three months, and then $64.99/pm thereafter.
Other streaming service options that will allow viewers to watch MasterChef on Fox include fuboTV, Roku, and the Amazon Fire TV Stick.
MasterChef Season 12 premieres on Fox on Wednesday, May 25 at 8 p.m. ET/PT.