Melania Trump News Conference Live Stream: How to Watch First Lady's Inaugural Presser
First lady Melania Trump is making her press conference debut from the White House's Rose Garden on Monday, the setting for official announcements and statements.
Trump, who moved to the White House last June with her son, Barron, after he finished his school year in New York, is expected to discuss her official agenda for her remaining time at the White House.
Her speech comes later than that of her predecessors Michelle Obama and Laura Bush, who announced their trademark initiatives less than a year after their husbands were inaugurated.
The White House will live-stream the event on its social media channels including Twitter, Facebook and YouTube, as Trump reminded Twitter followers from her official account on Sunday. "Tomorrow is the day! Very excited to announce my initiatives. Tune in live at the @WhiteHouse at 3 PM!" she wrote.
Trump's spokesperson Stephanie Grisham said the first lady's initiatives would differ from those of her predecessors because she won't tackle one specific platform, but focus more generally on children's well-being, an issue she has devoted attention to both in the U.S. and abroad.
"As has been evidenced by the many events Mrs. Trump has participated in during her time as first lady, her focus will be the overall well-being of children," Grisham told CNN. "Mrs. Trump wishes to help the next generation by creating change through awareness on a variety of issues that affect children."
During the presidential campaign, Trump promised she would focus on fighting cyberbullyism because "our culture has gotten too mean and too rough," raising some eyebrows due to her husband's infamous reputation for attacking his critics via Twitter.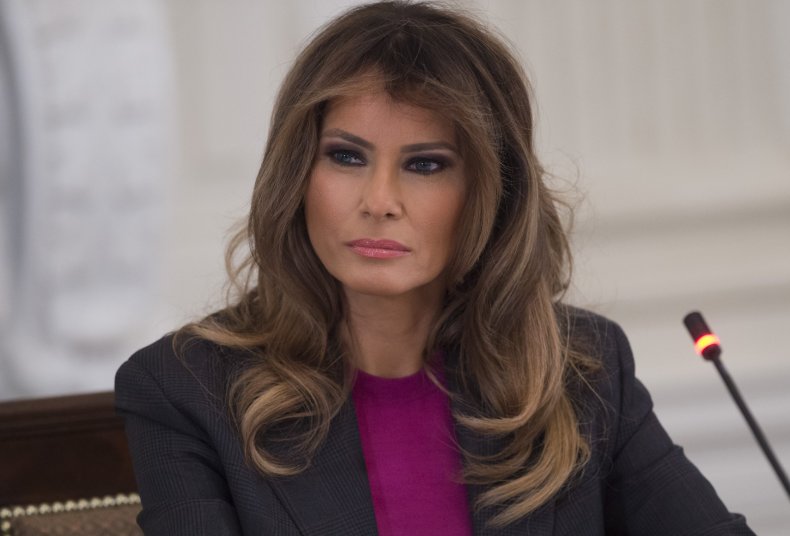 While hosting tech executives ar a roundtable on cyberbullying in March, Trump shunned her critics without addressing the proverbial elephant in the room, namely her husband's online behavior.
"I am well aware that people are skeptical of me discussing this topic," she said. "I have been criticized for my commitment to tackling this issue and I know that will continue. But it will not stop me from doing what I know is right."
Trump has recently been taking part in more high-profile events on her own, such as attending the funeral of former first lady Barbara Bush last month, as her husband continued facing questions over a $130,000 payment made to Stephanie Clifford, an adult movie star known as Stormy Daniels, to keep quiet his alleged affair with her.