How to Watch 'Modern Family' Season 11: Everything to Know to Catch Sitcom's Final Episodes
Eleven years after it began, Modern Family is gearing up to say goodbye. The family comedy begins its last call on Wednesday night with the midseason premiere of Season 11. There are a few options for how to keep up with the intertwined stories.
Viewers who want to watch Modern Family in real time can do so with a cable subscription or set-top box. The show airs on ABC each Wednesday at 9 p.m. ET. While this can be viewed live, the show is also uploaded to on demand for cable subscribers who who miss it in real time.
There are other options for those who miss the series, either because they don't have cable or don't have time. Modern Family is available to stream on Hulu, and will likely continue uploading episodes after they air on television. Before the season premiere airs, all prior nine episodes of Modern Family Season 11 are available to watch with a standard Hulu subscription.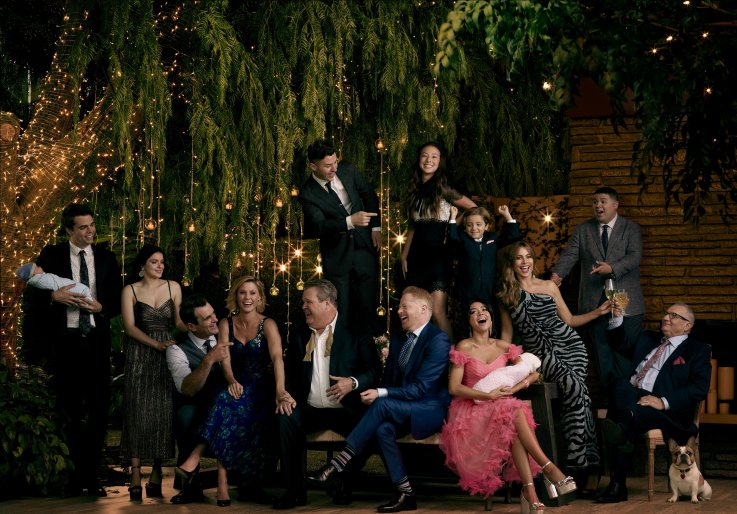 Hulu Live is also an option. The streaming service allows these subscribers to watch television shows as they air in real time; it also gives them a chance to watch the same shows after they air.
YouTube TV offers a similar service, which allows both live viewing and recording options.
Modern Family is not currently on Netflix.
ABC announced the decision to end Modern Family in February 2019. Writers, cast and ABC executives have geared up for the farewell. Some of the show's actors have spoken emotionally about the end.
Ty Burrell, who plays Phil Dunphy, said that some of the reality of the ending hit during a final table read.
"The first 'first last' was the table read and it was actually…fairly emotional, but I still feel like we won't really start feeling it until we get closer to the end," Burrell said at the 2019 Television Critics Association summer press tour, according to E! News. "I think right now we're all just feeling so grateful for the time that we've had, for the 11 years that we've all been on such a special ride that it's not feeling like the end yet, when I think the end is going to be hard—be genuinely hard."
While there's no word of a Modern Family spinoff, it isn't out of the question. When the final season was announced, ABC Entertainment President Karey Burke explained she'd be thrilled to see a spinoff. "I would love one. No one would be happier if there were one."
The final episodes of Modern Family will include a trip to Paris. An episode description on E! News says that Jay will accept a lifetime achievement award for his successful closet business. Other details on how each story line will wrap up are not yet available.
How to Watch 'Modern Family' Season 11: Everything to Know to Catch Sitcom's Final Episodes | Culture