How to Watch 'Monsters, Inc.' TV Sequel 'Monsters at Work' Online
Monsters at Work sees expert scarers-turned comedians, Mike Wazowski and James P. Sullivan, return to work in this new original series.
The show is 20 years in the making, picking up directly after the events of the 2001 Pixar film Monsters, Inc., when Mike and Sully saved Boo and discovered that scaring children only provided a fraction of the power than making children laugh did.
Many of the original voice actors are back to reprise their roles, while there's also a host of recognizable talent voicing new imaginative-looking monsters.
How and When to Watch Monsters at Work on Disney+
Season 1 of Monsters at Work begins on Disney+ on Wednesday, July 7. There are ten episodes scheduled to drop in total, with the first two episodes dropping on July 7, with each subsequent episode airing weekly.
Episode 1 is titled "Welcome to Monsters, Incorporated" and centers on the changes being made at the business as they transition from scarers to jokesters.
You can sign up for a Disney+ subscription for $7.99 a month or pay $79.99 for an annual subscription, saving you almost 20 percent across the year.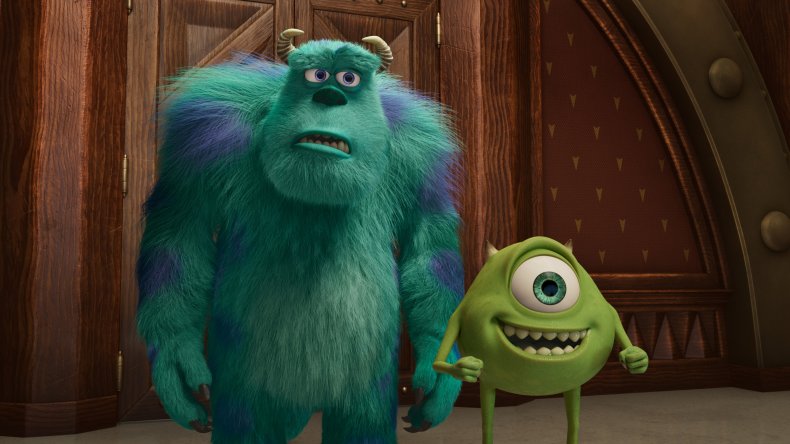 Returning Workers at Monsters, Incorporated
Fans of the original movie and of the 2012 prequel Monsters University will be delighted to hear the familiar voices of Billy Crystal and John Goodman. Back as the heroic duo Mike and Sully, the pair are tasked with transforming Monsters, Incorporated after Sully is named CEO.
Jennifer Tilly brings her soft tones to the series, again voicing Mike's girlfriend Celia Mae, while Bob Peterson's scratchy sounds return to voice giant slug Roz and her twin sister Roze.
Pixar mainstays John Ratzenberger (Cheers) reprises his role as the Abominable Snowman and Bonnie Hunt returns as Ms. Flint.
While Goodman and Crystal receive top-billing in the cast list for the new show, it's more of an ensemble animation that let's some of the talented new monsters and their voice actors shine.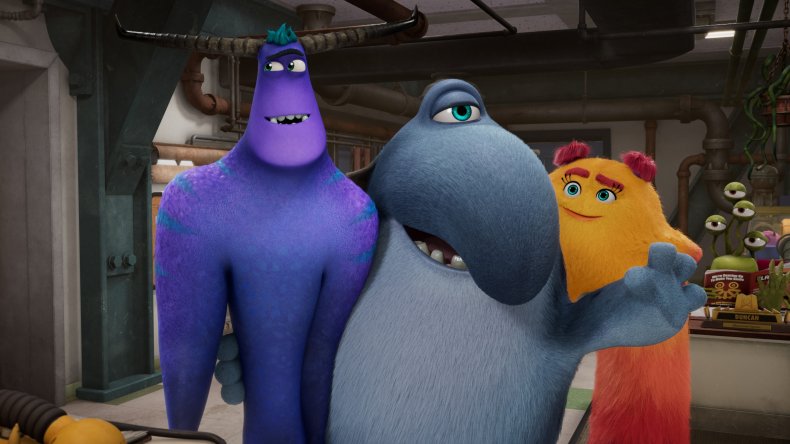 New Monsters Joining the Company
Driving the narrative in Monsters at Work is a new scarer fresh out of university called Tyler Tuskman, voiced by Ben Feldman (Superstore, Mad Men). He was expecting to turn up to scare kids, but his first day falls at the same time the company is hastily transforming into a laugh factory. As a result, he's sent to the lowly department of Mift.
These misfits of Mift include Val Little, a furry monster who talks a million miles a minute voiced by Mindy Kaling (The Mindy Project); Fritz, a lovable but scatter-brained boss played by Henry Winkler (Barry); and Cutter, a crab-like rule follower voiced by Alanna Ubach.
Other voice actors confirmed to be joining the cast include Aisha Tyler (Archer) and comedian Gabriel Iglesias.
Monsters, Inc. and Monsters University are both available to watch on Disney+ now. Monsters at Work gets started on Wednesday, July 7.