How to Watch Oprah's Live Virtual Wellness Seminar
Oprah Winfrey is kicking off a series of virtual wellness seminars to help viewers care for themselves and perform at the top of their abilities during the coronavirus pandemic.
Presented by WW (formerly Weight Watchers), the four-week event called "Oprah's Your Life in Focus: A Vision Forward — Live Virtual Experience" will be an extension of her tour, according to the Associated Press. The check-ins via Zoom will begin Saturday, May 16, at 11 a.m. ET (8 a.m. PT) and continue at the same time for the next three Saturdays, concluding on June 6. Viewers who would like to participate can sign up on WW's website.
With the announcement, Winfrey said that she hopes the virtual events will be helpful to people in need of some self-care. "In early 2020, I spent nine weeks traveling the country, talking to people about being well and staying focused. It was exhilarating. Then the pandemic hit and shook us all," Winfrey said in a statement. "Now, it's more important than ever to be and stay well and strong. Together, let's reset, refocus and find clarity in what matters most."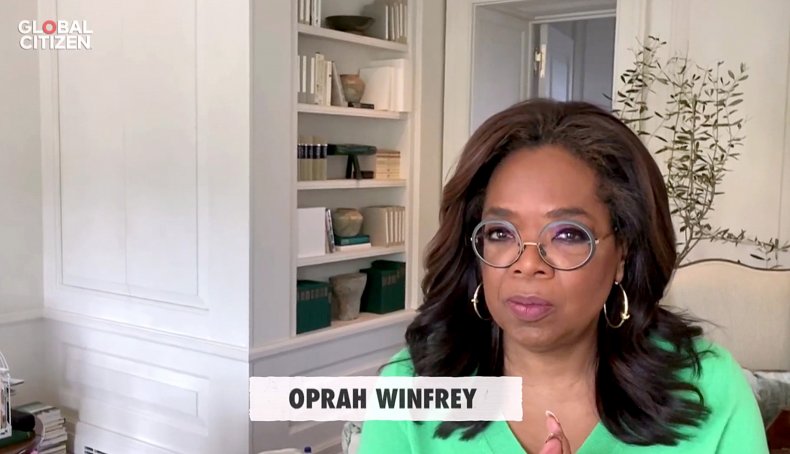 Each week will concentrate on a different area of wellness. The theme of the first week is "Focus," which will help viewers "Find clarity in both your physical and emotional well-being." The second week's theme is "Connect," and will discuss "Relationships in a time of social distancing." The third week's focus is "Adapt," and will give viewers "Tools to build your strongest self." The final concentration is "Commit," and it offers "Habits, health, and happiness" that viewers can do right now.
Hosted by Winfrey, the virtual seminars will not only feature her lessons and tools during the coronavirus pandemic, but viewers will also use "Engaging, interactive workbook exercises to help you find your healthiest life during these challenging times." In a video announcement, Winfrey said she would send digital workbook pages each week to assist the events. The seminars will also feature conversations between Winfrey and attendees, as well as "headline-makers at the forefront of wellness."
"Join me and some surprise guests for four Saturdays as we focus and be well in this moment," the talk show host said in the video. Special guests for the virtual seminars have not been announced yet. The tour boasted one-on-one conversations between Winfrey and Lady Gaga, Dwayne Johnson, Michelle Obama and more.