How to Watch Pentagon Update on Evacuations of U.S. Citizens, Allies from Afghanistan
Pentagon officials will provide the public with an update on U.S. efforts to evacuate American citizens and allies in Afghanistan amid the Taliban's takeover of the country.
The militant group officially seized control of Kabul on Sunday after making lightning-fast progress capturing key provinces. The rapid takeover coincided with the withdrawal of U.S. combat forces.
Amid the chaos, U.S. officials are working to evacuate American citizens as well as Afghan allies and their families.
Pentagon spokesperson John Kirby and Army Major General Hank Taylor will hold a news conference at 2:30 p.m. ET. The remarks will be livestreamed on C-SPAN's website.
Taylor told reporters Thursday that 12 C-17 transport aircrafts took off from the Hamid Karzai International Airport carrying more than 2,000 passengers in the previous 24 hours. The general said the military hopes to move 5,000 to 9,000 people a day.
As of Thursday, the Pentagon was still unsure of how many American citizens were in Afghanistan. Kirby told reporters officials have warned the Taliban that any interference in the evacuations will be met with force.
"We've made it very clear to the Taliban that any attack upon our people in our operations at the airport will be met with a forceful response," he said. "There have been no hostile interactions between the Taliban and our forces" so far, he said, "nor have there been any reports of Americans being prevented by the Taliban from traveling to the airport."
On Wednesday, the Pentagon acknowledged it didn't have the capability to safely escort Americans to the international airport for evacuation. The U.S. Embassy in Kabul also issued a warning to U.S. citizens that it "cannot ensure safe passage" to Hamid Karzai International Airport.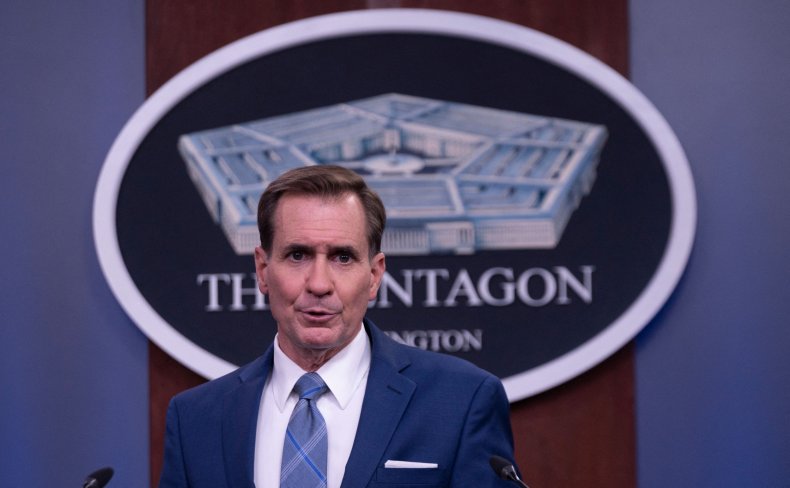 President Joe Biden has defended his decision to withdraw troops by August 31, ahead of the 20th anniversary of 9/11.
"If anything, the developments of the past week reinforced that ending U.S. military involvement in Afghanistan now was the right decision," Biden said in a speech on Monday. "American troops cannot and should not be fighting in a war and dying in a war that Afghan forces are not willing to fight for themselves."
But his administration continues to be criticized by both sides of the aisle for the execution of the withdrawal.
Senate Intelligence Committee Chairman Mark Warner, a Virginia Democrat, said earlier this week he would demand to know "why we weren't better prepared for a worst-case scenario involving such a swift and total collapse of the Afghan government and security forces."
"We owe those answers to the American people and to all those who served and sacrificed so much," Warner said.