How to Watch Prince Harry's UN Nelson Mandela Day Address and When
Prince Harry is to give a keynote address at a meeting of the United Nations General Assembly this month honoring the life and humanitarian work of the late South African President Nelson Mandela, according to reports.
A U.N. spokesperson affirmed, per the Daily Mail, that: "The South African Mission has confirmed the participation of the Duke and the Duchess [Harry and Meghan Markle]" at the event.
U.S.-based broadcaster and U.N. Bureau Chief for SABC News, Sherwin Bryce-Pease, also reported on Twitter that: "Prince Harry will deliver the keynote address at the U.N. General Assembly's commemoration of Nelson Mandela International Day on July 18th in New York. Gonna be a media frenzy here at UNHQ."
Newsweek has asked South Africa's Permanent Mission to the U.N. for comment.
The speech marks an important milestone for Harry as it will be his most prestigious address given since stepping down as a full-time working member of the royal family alongside Meghan Markle in 2020.
But when and where can you watch this milestone speech and why is Prince Harry presenting it? Newsweek has the answers.
When? Nelson Mandela International Day
Prince Harry is expected to give his keynote address to the U.N. General Assembly on July 18, Nelson Mandela International Day.
In 2009, the U.N. announced that July 18 would be named in Mandela's honor in recognition of the former president of South Africa's humanitarian efforts and promotion of peace around the world. The date chosen marks Mandela's birthday.
With this recognition, the U.N. encouraged its members to observe the day in commemoration of Mandela's legacy.
In 2022 an informal meeting of the U.N. General Assembly will take place to honor Mandela at 10:00 a.m. EST and it is at this meeting that Harry is due to speak.
Where?
The Nelson Mandela International Day commemoration by the U.N. will take place at United Nations' headquarters in New York.
Mandela himself addressed the U.N. General Assembly on a number of occasions, first speaking about his fight against apartheid in South Africa in 1990, four years before he was elected as the country's first Black president. Mandela was released in 1990 after spending 27 years in prison in South Africa under apartheid governments.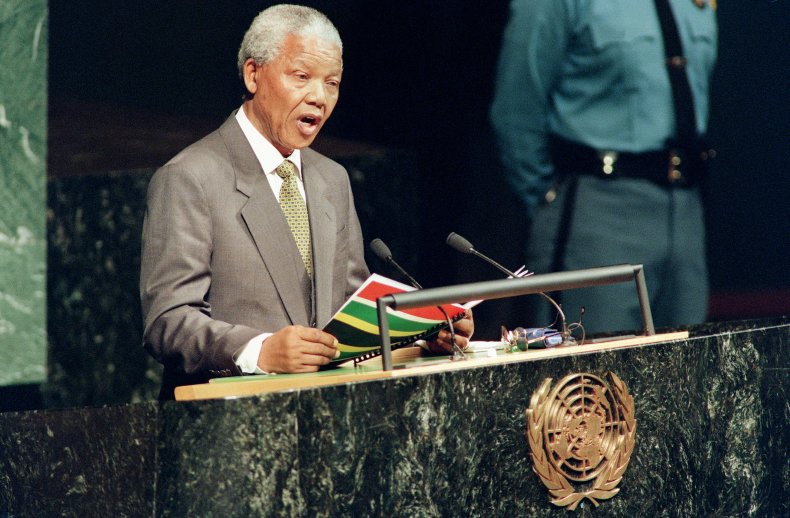 How You Can Watch: Live Stream
The U.N.'s Nelson Mandela International Day meeting will be available to stream around the world from 10:00 EST via the official website here.
The meeting is expected to last for one hour and 30 minutes with speeches from delegates from around the world as well as a statement on behalf of the United States.
Harry, as keynote speaker, is expected to refer to his long association with the Nelson Mandela Foundation and family during his remarks.
Why Harry? Nelson Mandela and the British Royal Family
Nelson Mandela had a long association with the British royal family through South Africa being a member of the Commonwealth of nations of which Queen Elizabeth II is head.
The queen and Mandela are reported to have enjoyed a friendly relationship since first meeting in the years preceding his presidency.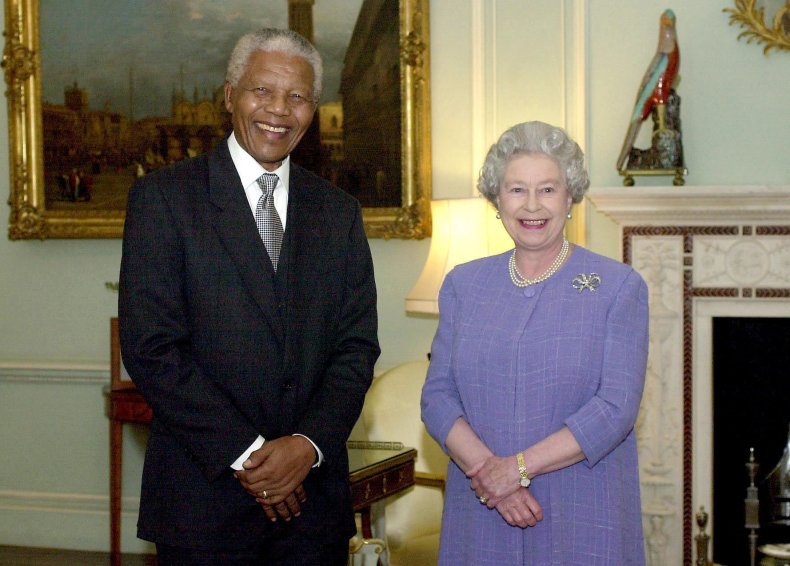 In 1996 the monarch hosted Mandela on a state visit to Britain and on many other occasions and Princess Diana also met with the leader to discuss her anti-landmine work during an unofficial visit to South Africa just months before her untimely death in 1997.
The royals' appreciation for Mandela's humanitarian work and commitment to his country is echoed by Harry, who met with the statesman before his death in 2013.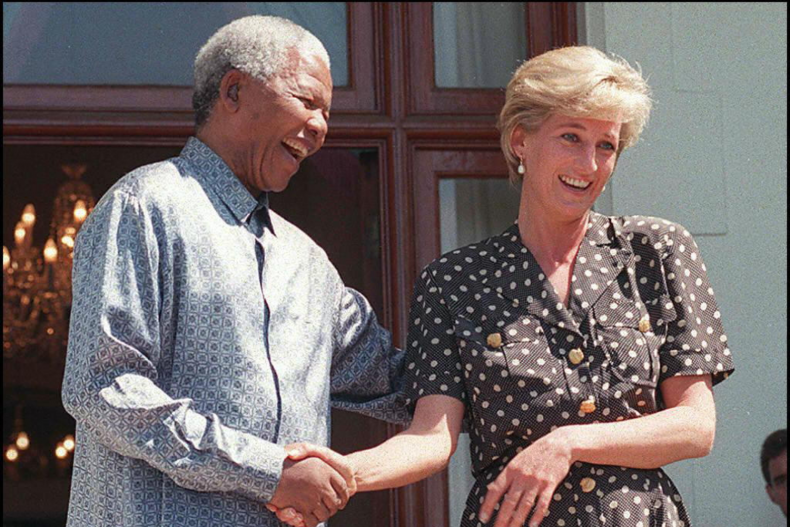 Harry represented the monarch at Mandela's memorial service in London and in 2015 undertook an official royal tour to South Africa where he gave a speech to members of the Nelson Mandela Foundation.
Referring to the statesman by the name "Madiba", derived from the clan of which he was a member, the prince said:
"I was fortunate enough to meet Madiba a number of years ago and I have treasured that memory ever since."
He then added that: "I can think of no better way of ending my visit to South Africa than by joining you this evening to remember Madiba as we approach the anniversary of his passing. I know he is missed by a generation, a nation and most keenly by his family. However, he will never be forgotten."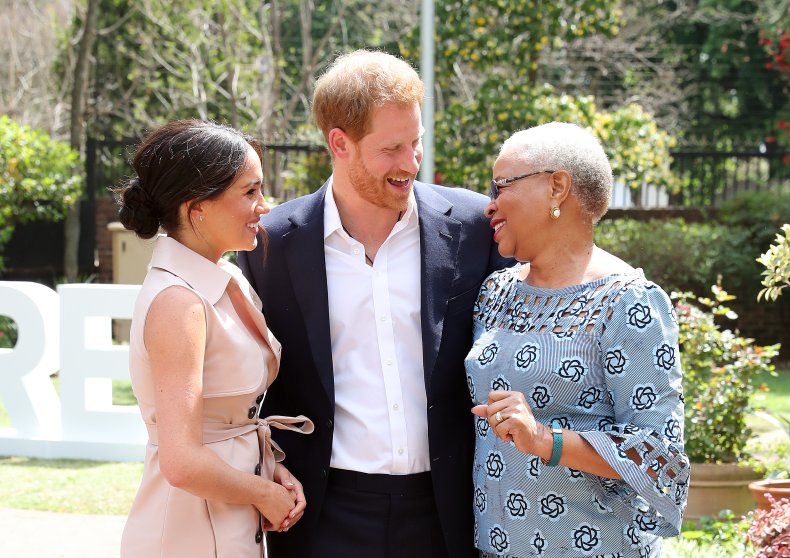 After his 2015 tour, Harry continued to attend official events associated with Mandela and when he married Meghan Markle in 2018 they undertook these engagements together.
In July 2018 the couple visited the Nelson Mandela Centenary Exhibition held at London's Southbank Centre where they met with anti-apartheid activists as well as close friends of the Mandela family.
Later in 2019, during their tour of South Africa, Harry and Meghan met with Mandela's widow Graça Machel who herself has been a campaigner for humanitarian issues including advocating for women's and children's rights.