How To Watch 'P.S. I Still Love You' and 'To All The Boys' Even If You Aren't A Netflix Subscriber
Netflix is giving nonsubscribers an opportunity to watch one of its most popular films for free until March 9. The streaming site made To All the Boys I've Loved Before available to stream without a monthly membership.
The streaming platform announced the monthlong free access on Monday, two days before the film's sequel, To All the Boys: P.S. I Still Love You, was released. The second film is available only to members who subscribe to the streaming service.
To All the Boys I've Loved Before's plot follows Lara Jean as she enters into a fake relationship with school jock Peter Kavinsky. The second film follows them into the start of a real relationship, which Lara Jean begins to question when one of her old crushes is suddenly thrown back into her life.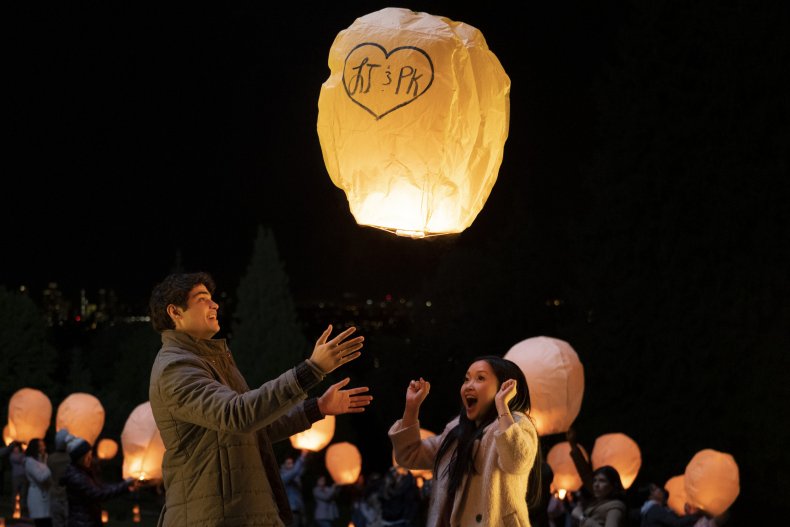 P.S. I Still Love You was released on the streaming platform Wednesday. For those who don't subscribe to Netflix, there's still one way the film can be viewed for free. Netflix offers a one-month free trial. It can be used just once, so viewers who have already tested out the streaming service are out of luck.
Subscribing for a monthly membership will give immediate access to the film, as well as Netflix's large catalog of similar fare like Sierra Burgess Is a Loser and The Kissing Booth.
Twitter users praised the new movie right away. It became the social media site's No. 1 trend on Wednesday morning. The hashtag feed was immediately filled with spoilers and plot twists that shocked viewers. Many wholesome moments from the film were praised, as was the general plot of the film. Early viewers seemed to appreciate the continued story arc, as well as the lessons in young love, friendship and staying true to yourself.
Others compared it to successful teen movies, including High School Musical. The plot of High School Musical 2 and P.S. I Still Love You seemed similar to some, who remembered Troy and Gabriella's relationship questions in the sequel film.
P.S. I Still Love You introduces one of Lara Jean's former crushes, John Ambrose McClaren. In the film, it's revealed that the pair were friends as children, and he may have been considered Lara Jean's greatest crush of all time. Though Lara Jean is in a happy relationship with Peter, she begins to see John Ambrose more and more and remembers how similar they are. At the same time, she is feeling increasing insecurity about dating the most popular boy in school.